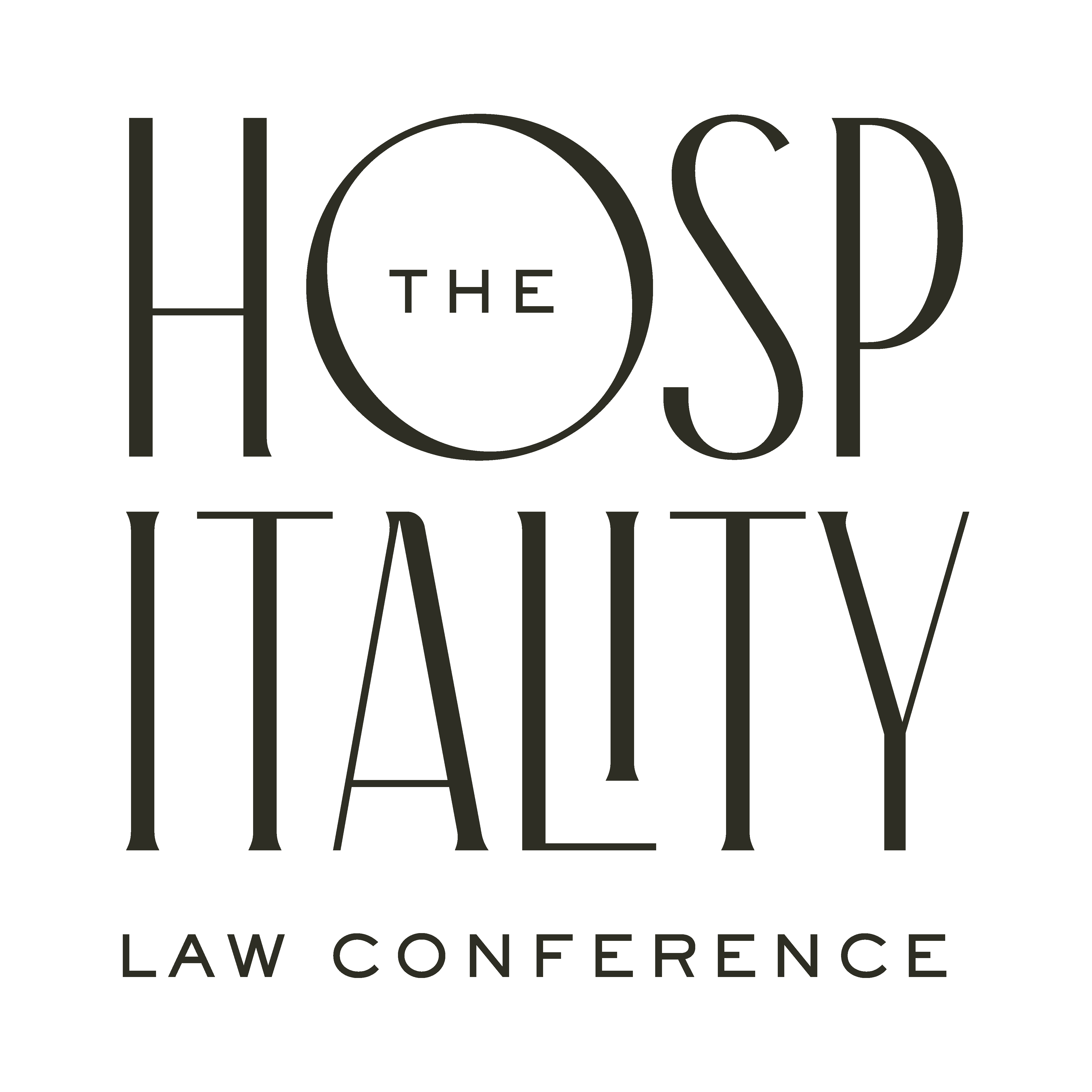 The Hospitality Law Conference + Global Travel Risk Summit Sponsors and Attendees
Hospitalitylawyer.com
® provides numerous resources to all sponsors and attendees of The Hospitality Law Conference (Houston, and Washington D.C.) and the Global Travel Risk Summits (all five cities).
If you have attended one of our conferences in the last 12 months you can access our Travel Risk Library, HospitalityLawyer.com® Research Library, ADA Library, Electronic Journal, Rooms Chronicle, Human Trafficking Resources, and more, by creating an account here.
- CONFERENCE SPONSOR BENEFITS -
As a Conference Sponsor, you have access to the following resources, no additional cost:
- ATTENDEE BENEFITS -
As a Conference Attendee, you have access to the following resources, no additional cost:
Easily one of the best hospitality conferences in the US and Europe. It is carefully designed to foster both networking and the presentation of cutting edge information trends in the hospitality sector. And there's a functional exercise dealing with security, PR, insurance, and legal issues. From LA to the UK, no other hospitality conference I've been to does it like this.
This is one of the most worthwhile conferences HVS Asset Management – Newport participates in each year. We maintain contact with existing clients and referral sources and meet new ones while absorbing new useful information.
This is easily one of the best conferences anyone in the hospitality sector can attend. Presenters demonstrate the most recent case studies and trends regarding legal problems and insurance. Security is also a prevalent subject and much can be learned about this problem area as well.