WHAT WE DO
HospitalityLawyer.com® converges legal, safety, and security solutions for the hotel, food and beverage, private club, meeting, event, and corporate travel industries.
We are a worldwide network of attorneys that focus on hospitality, travel and tourism issues; a marketing conduit for suppliers of legal, safety and security solutions to reach hospitality developers and operators in need of those solutions; we mitigate critical incidents, injuries, litigation and liability within the hospitality industry, in the U.S. and abroad by facilitating the creation, collection, and dissemination of legal, safety and security information, products and services.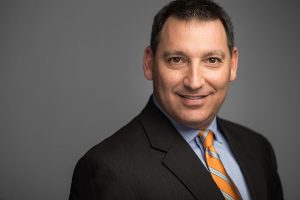 Attorney of the Week
Brian Cafritz 
Brian has been an invaluable member of the KPM LAW team since 1994, his commitment having helped solidify and expand the foundation of KPM LAW's regional defense network. Brian primarily focuses his practice on the defense of Fortune 500 companies that operate under large self-insured retentions. With bar licenses in four jurisdictions, he has built a dedicated team and developed an efficient system that allows him to aggressively defend all matters in a regional practice that covers the entire mid-Atlantic region. As Brian's practice became more focused on Retail and Restaurant litigation, it became evident to him that the Plaintiff's bar was more organized in sharing its resources, and so in 2006 – 2007, Brian co-founded the National Retail and Restaurant Defense Association (NRRDA) to promote the education and communication channels of industry leaders and counsel. Brian was elected to serve two terms as the association's first president. Under Brian's leadership, NRRDA continued to grow. Today, NRRDA boasts over 800 members and is seen as a leader in the Retail and Restaurant sector. As a testament to his leadership and litigation abilities, Brian is the only Virginia attorney selected to be a member of IALDA, a defense network dedicated to the defense of the Amusements and Leisure industry.


Law Firm of the Week
Holland & Knight
At Holland & Knight, we put our legal knowledge to work for you in a practical manner. We know that in order to be the best value to you, we must first provide personalized solutions tailored to your needs. With more than 1,400 lawyers in our U.S. and international offices and legal colleagues in over 40 countries around the world, Holland & Knight serves clients globally. Our clients recognize the ability of our firm to consistently provide excellent value in a variety of areas that range from commercial litigation, regulatory matters, mergers and acquisitions, real estate and government advocacy. With 27 offices around the globe, we are committed to providing the highest quality legal counsel combined with the utmost in client service – across state and national borders – in a seamless, cost-effective manner. This level of legal guidance, combined with our interdisciplinary structure and the firm's global network, is your assurance of high-quality resources when and where you need them. Our lawyers are consistently recognized as leaders in the legal profession, earning accolades for service, responsiveness, results and pro bono commitment.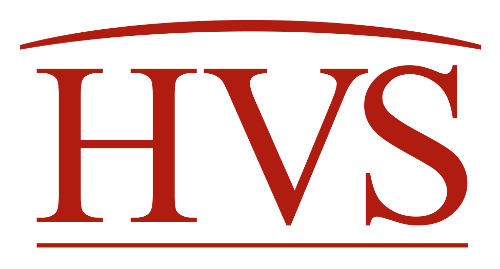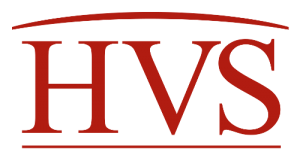 Company of the Week
HVS
HVS is the only global consulting firm focused exclusively on the hospitality industry. We are comprehensive in our solutions but single-minded in our focus, helping you succeed in the complex hospitality arena. With more than 250 people in over 50 offices throughout the world, we offer expertise across all types of hospitality assets, including hotels, restaurants, casinos, shared ownership lodging, mixed-use developments, golf courses, and spa and wellness, as well as conventions, sports, and entertainment facilities. From a feasibility study when planning to build or buy a property, to advice on an exit strategy— and everything in between—we offer a wealth of hospitality intelligence, extensive expertise, a global reach, and local market understanding to help you achieve the results you want. Wherever you're located, we are ready to provide help with financing, developing, owning, or operating a hospitality property. Please contact us to learn more about how we can help you.
While You're Here:
Find lawyers, law firms and companies which focus on hotel, restaurant, and travel law, as well the duty of care owed by businesses to traveling employees in our extensive 
directories
.
Browse our resources for articles and white papers, access training and downloadable forms and solutions to assist in mitigating liability, and check out our groundbreaking conferences for intensive education, exceptional networking, and unequaled crisis management training.
Subscribe to our CONVERGE Blog and Newsletter for valuable insights from hospitality and travel risk management experts. Our blog features exclusive content from our contributors, who collectively represent the full spectrum of hospitality law, risk management and comprehensive duty of care solutions.
FROM OUR CONVERGE BLOG
Our CONVERGE BLOG focuses on legal, safety, and security challenges for Hospitality, Travel, Travel Vendors and Corporate Travel Buyers as individuals and businesses.
Our blog features exclusive content from our contributors, who collectively represent the full spectrum of hospitality law, risk management and comprehensive duty of care solutions.
Easily one of the best hospitality conferences in the US and Europe. It is carefully designed to foster both networking and the presentation of cutting edge information trends in the hospitality sector. And there's a functional exercise dealing with security, PR, insurance, and legal issues. From LA to the UK, no other hospitality conference I've been to does it like this.
This is one of the most worthwhile conferences HVS Asset Management – Newport participates in each year. We maintain contact with existing clients and referral sources and meet new ones while absorbing new useful information.
This is easily one of the best conferences anyone in the hospitality sector can attend. Presenters demonstrate the most recent case studies and trends regarding legal problems and insurance. Security is also a prevalent subject and much can be learned about this problem area as well.