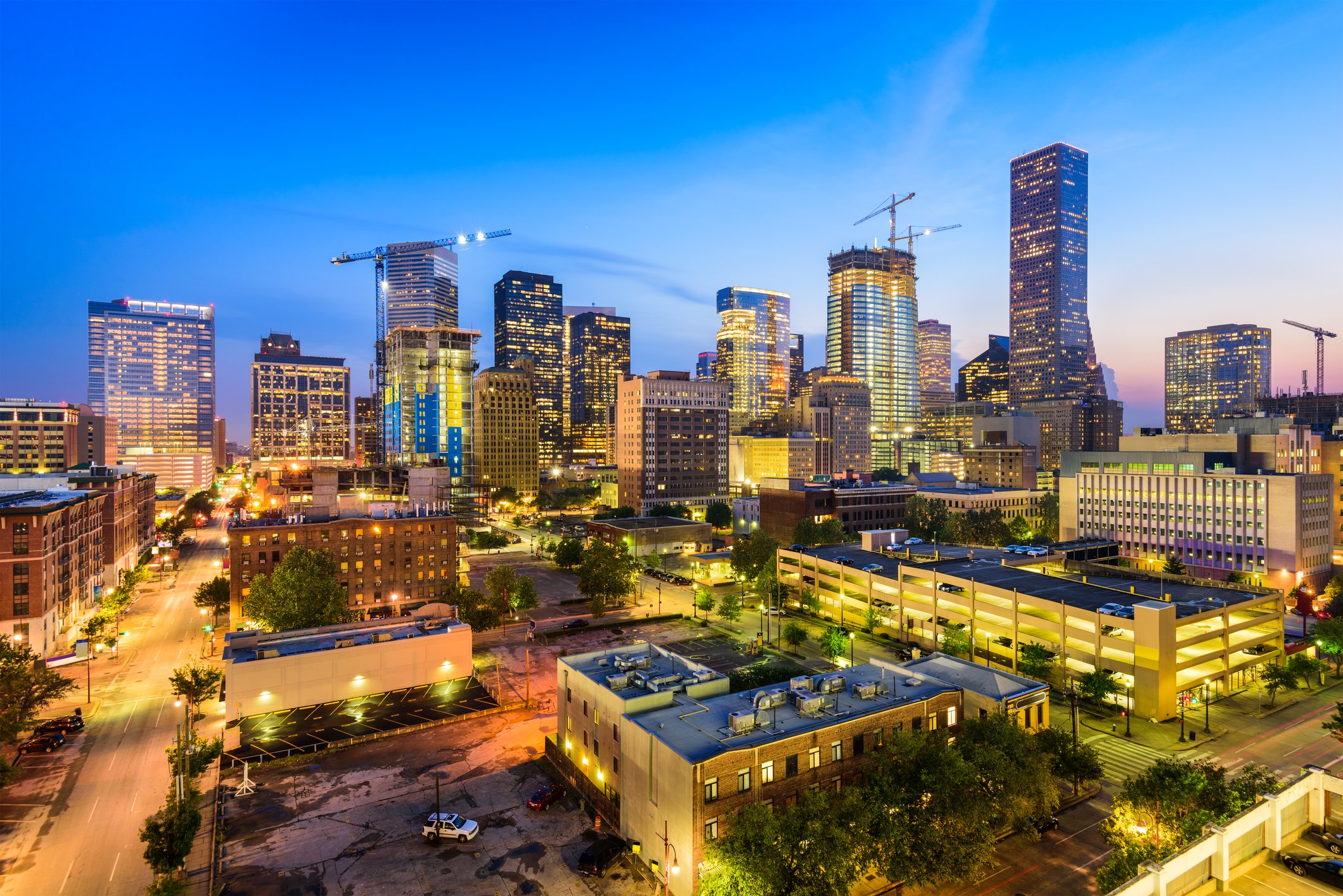 THE HOSPITALITY LAW CONFERENCE
SERIES 2.0 - HOUSTON
INTENSIVE EDUCATION.
EXCEPTIONAL NETWORKING.
IT'S NOT JUST FOR LAWYERS.
LEARN MORE
HOST A TABLE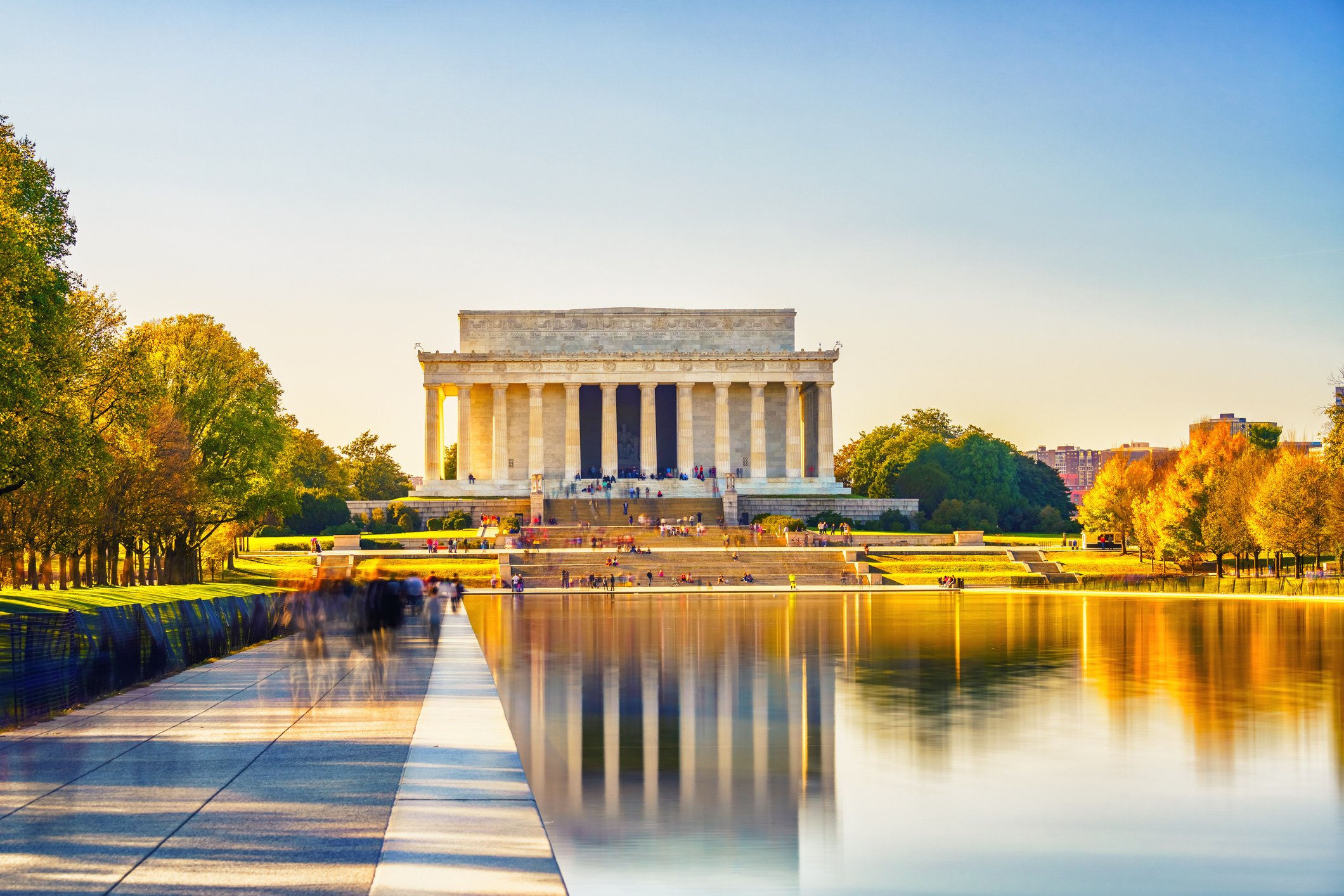 THE HOSPITALITY LAW CONFERENCE
SERIES 2.0 - Washington D.C.
INTENSIVE EDUCATION.
EXCEPTIONAL NETWORKING.
IT'S NOT JUST FOR LAWYERS.
LEARN MORE
HOST A TABLE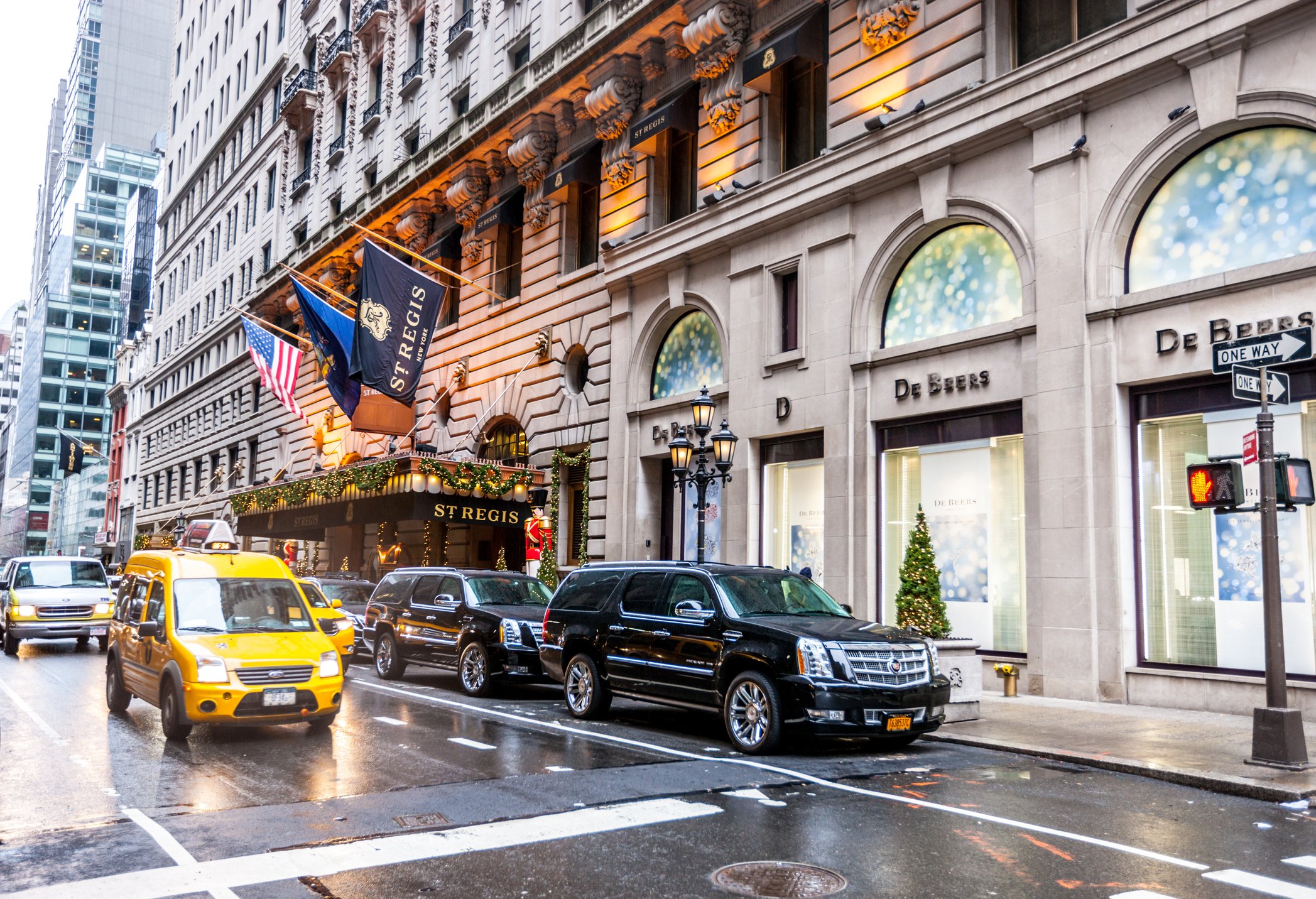 The Global Travel Risk Summit Coming Soon!
SAVE THE DATE!

TBD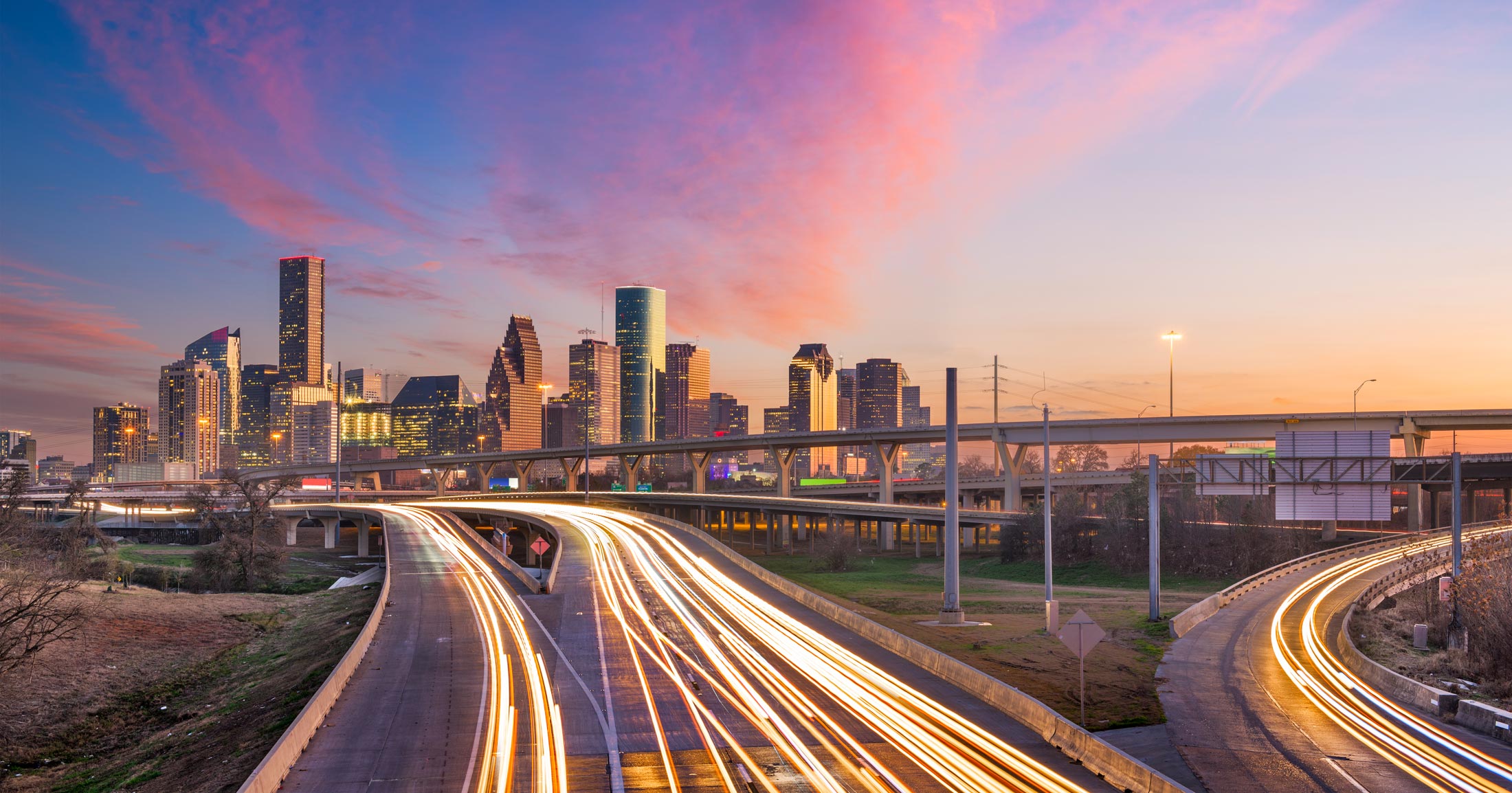 SEARCH OUR DIRECTORY
FIND EXPERT LAWYERS, LAW FIRMS
AND BUSINESSES IN THE HOSPITALITY
LAW AND TRAVEL RISK INDUSTRIES
FIND-A-LAWYER
FIND-A-LAW FIRM
FIND-AN-EXPERT
FIND-A-VENDOR
WHAT WE DO
HospitalityLawyer.com® converges legal, safety, and security solutions for the hotel, food and beverage, private club, meeting, event, and corporate travel industries.
We are a worldwide network of attorneys that focus on hospitality, travel and tourism issues; a marketing conduit for suppliers of legal, safety and security solutions to reach hospitality developers and operators in need of those solutions; we mitigate critical incidents, injuries, litigation and liability within the hospitality industry, in the U.S. and abroad by facilitating the creation, collection, and dissemination of legal, safety and security information, products and services.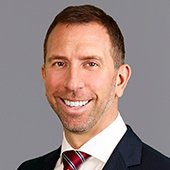 Attorney of the Week
Jason Arbuck
Jason Arbuck is the Chair of the Banking & Specialty Finance Group and Co-Chair of the Hospitality Group at Cassels. Jason's practice is devoted to commercial and asset-based lending transactions, banking and securitization transactions, factoring and fintech related legal work, hotel financing and acquisition transactions, and real estate development projects. A large portion of his practice is focussed on cross-border transactions. He has significant experience in drafting and negotiating loan and credit agreements, receivables purchase agreements, hotel purchase agreements, and hotel management agreements.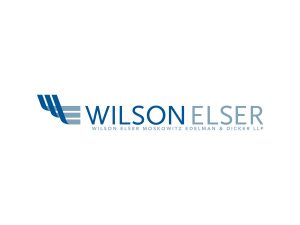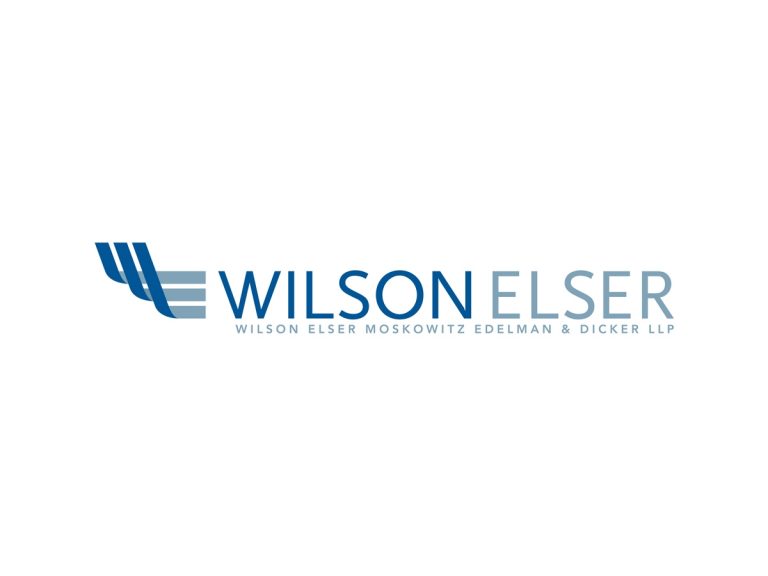 Law Firm of the Week
Wilson Elser
Wilson Elser helps individuals and organizations transcend challenges and realize goals by offering an optimal balance of legal excellence and bottom-line value. More than 800 attorneys strong, our firm serves clients of all sizes, across multiple industries and around the world. Wilson Elser has 38 strategically located offices in the United States and another in London. This depth and scale has made us one of the nation's most influential law firms, ranked in the Am Law 200 and top 56 in the National Law Journal 500. Since our founding in 1978, Wilson Elser has forged a reputation as a formidable player in insurance coverage and defense. Our experience in this tightly regulated, cost-conscious industry has shaped a firm culture of accomplished professionalism and cost efficiency that delivers demonstrable value to clients.

Company of the Week
Global Guardian
Global Guardian is a provider of world-class security solutions, custom-tailored to the individual needs of its global client base. The company offers an integrated suite of best-in-class security services that help clients identify and mitigate the risks of traveling and doing business both overseas and domestically. Global Guardian services a wide range of clients, including individuals, families, and companies. Our corporate clients represent a diverse range of industries, including energy, technology, law, financial services, entertainment and media, manufacturing, retail, consumer products, non-profits, and educational institutions.
While You're Here:
Find lawyers, law firms and companies which focus on hotel, restaurant, and travel law, as well the duty of care owed by businesses to traveling employees in our extensive 
directories
.
Browse our resources for articles and white papers, access training and downloadable forms and solutions to assist in mitigating liability, and check out our groundbreaking conferences for intensive education, exceptional networking, and unequaled crisis management training.
Subscribe to our CONVERGE Blog and Newsletter for valuable insights from hospitality and travel risk management experts. Our blog features exclusive content from our contributors, who collectively represent the full spectrum of hospitality law, risk management and comprehensive duty of care solutions.
The Latest from Converge...
Our CONVERGE BLOG focuses on legal, safety, and security challenges for Hospitality, Travel, Travel Vendors and Corporate Travel Buyers as individuals and businesses.
Our blog features exclusive content from our contributors, who collectively represent the full spectrum of hospitality law, risk management and comprehensive duty of care solutions.
The 2019 Novel Coronavirus ("2019-nCoV" or "coronavirus") is a respiratory illness that, with its spread to the United States, is raising important issues for employers. This guide explains the outbreak, the legal implications of it, and how employers should be responding now to employees who might have the virus, are caring for affected family members, or are otherwise concerned about their health in the workplace.
The Coronavirus Outbreak
First detected in Wuhan, Hubei Province, China, 2019-nCoV is a respiratory virus reportedly linked to a large outdoor seafood and animal market, suggesting animal-to-person spread. However, a growing number of patients reportedly have not had exposure to animal markets, indicating person-to-person spread is occurring. At this time, it is unclear how easily the virus is spreading between people. Symptoms of coronavirus include fever, cough, difficulty breathing, runny nose, headache, sore throat, and the general feeling of being unwell. The incubation period is approximately 14 days, during which time an individual may see no symptoms but may still be contagious. The Centers for Disease Control and Prevention ("CDC") reports that an ongoing investigation to determine more about this outbreak is underway, that the situation is rapidly evolving, and that more information will be provided as it becomes available.
As of January 30, 2020, there have been approximately 8,100 confirmed cases of 2019-nCoV in many countries, including in the United States. On January 30, 2020, the International Health Regulations Emergency Committee of the World Health Organization ("WHO") declared the outbreak a "public health emergency of international concern." On January 31, 2020, Health and Human Services Secretary Alex M. Azar II declared a public health emergency for the United States to aid the country's healthcare community in responding to 2019-nCoV. Additionally, on the same day, the President of the United States signed a presidential "Proclamation on Suspension of Entry as Immigrants and Nonimmigrants of Persons who Pose a Risk of Transmitting 2019 Novel Coronavirus."
Legal Implications for Employers
With the presence of coronavirus in the United States, employers must be vigilant in complying with the various labor and employment laws implicated by the virus.
The Americans with Disabilities Act
Under the Americans with Disabilities Act ("ADA"), an employee with 2019-nCoV could fall within the definition of a "qualified individual with a disability" and therefore be protected by the ADA, as well as other state/local disability laws. Additionally, an employee exposed, or thought to be exposed, to coronavirus might be able to bring an ADA claim under the theory that the employee was "regarded as" having the virus.
Under the ADA, employers cannot make medical inquiries about employees unless such inquiries are voluntary or "job-related and consistent with business necessity." If, however, an employee poses a direct threat (i.e., a significant risk of substantial harm that cannot be eliminated or reduced by a reasonable accommodation) to the health/safety of himself or others, employers may then require the employee to disclose certain health information. Similarly, employers that reasonably believe, based on an individualized assessment, that an employee might have been exposed to 2019-nCoV will likely be able to require the employee to undergo medical testing.
Another important aspect for certain employers to keep in mind in this area is that Title III of the ADA requires place of public accommodation to provide the full range of services to individuals with disabilities. This means that, if a place of employment is also a place of public accommodation (e.g., hotels, restaurants, etc.), the employer must be careful in implementing any policies that would result in guests or customers who are from areas affected by the outbreak to be subject to certain restrictions.
Family and Medical Leave Act
Under the Federal Family and Medical Leave Act ("FMLA"), as well as similar state/local leave laws, employees may be allowed to take time off for the diagnosis and treatment of their own medical condition, or for that of a family member, related to coronavirus. If diagnosed, an eligible employee will be entitled to FMLA leave, provided he can provide the required certification from his health care provider.
Additionally, employers who have a reasonable belief that the employee has been exposed to, or has contracted, 2019-nCoV may send that employee home to protect the rest of the workforce. If, however, an employee is singled out based on a protected characteristic, discrimination claims may arise. The most obvious example of this, considering the geographical origin of the virus, would be employers treating employees who are, or are thought to be, of Chinese descent differently than employees of other national origins. Employers should ensure that they treat all employees with potential exposure equally to avoid such claims. The same applies for employees who request to take a leave of absence to care for a family member.
It is important to note, for those employees who are sent home, that if the employee performs work for the employer, he must be paid. If the employee is exempt under the Fair Labor Standards Act ("FLSA"), he must be paid for the entire week during which he performs more than a de minimis amount of work. If the employee is non-exempt, he must be paid for all time worked.
Alternatively, to help avoid a situation where the difficult decision must be made as to whether to send an employee home, employers are encouraged to consider whether they might be willing to be generous with their remote work or telework policies. Not only do such policies reduce the legal risk of employees bringing forth claims of discrimination down the line, they also help prevent the potential spread of the virus in the workplace.
Occupational Safety and Health Laws
Although the Occupational Safety and Health Administration ("OSHA") does not have a standard that covers the coronavirus – rather, OSHA is currently directing employers to CDC's guidance for certain industries – the agency has been working on an infectious diseases rule, which could cover the virus, for quite some time. In a January 30, 2020, letter, Rep. Bobby Scott, Chair of the House Committee on Education and Labor, told Labor Department Secretary Eugene Scalia that the Committee is "very concerned that OSHA's Infectious Diseases standard continues to languish on the agency's 'Long-Term Actions' since being placed on the regulatory agenda almost ten years ago (May 2010)." He suggested that OSHA take the rulemaking off the long-term action list and issue a proposed rule, stating that the coronavirus "illustrate[s] the urgent need" for the rule.
Without a standard, it will be difficult – though, certainly not impossible – for OSHA to issue any citations related to the coronavirus (e.g., for failing to follow CDC's guidance). Employers are warned, however, that OSHA could cite under its "catchall" General Duty Clause, which OSHA uses to cite employers where there is no standard that applies to the particular hazard. For employers who would like to learn more about the General Duty Clause, our OSHA Practice will be presenting a comprehensive webinar – All You Need to Know About OSHA's General Duty Clause – on July 23, 2020.
Additionally, although there is no Federal OSHA standard, for employers with workplaces in California, it is important to note that Cal/OSHA recently issued guidance on the requirements to protect health care workers from the coronavirus The guidance covers the safety requirements when providing care for suspected or confirmed patients of the respiratory disease or when handling pathogens in laboratory settings in California.
Specifically, 2019-nCoV is covered by Cal/OSHA's Aerosol Transmissible Diseases (ATD) standard, which requires employers to protect workers from diseases and pathogens transmitted by aerosols and droplets. The ATD standard requires employers to have an ATD Exposure Control Plan with procedures to identify 2019-nCoV cases or suspected cases as soon as possible and protect employees from infection, and requires employers to provide training on such topics, as well as others. Additionally, the standard requires the implementation of engineering and work practice controls to minimize employee exposures.
What Employers Should Do Now
Employers are encouraged to communicate with their employees about the coronavirus to educate them about the virus, and where they may be able to find resources to protect themselves. Employers are also advised to communicate that employees should see Human Resources (or some other appropriate contact/department) with any questions/concerns.
For those employers that do not already have protocols on how to respond to infectious diseases, the development of such procedures is highly encouraged. Such procedures allow employers to respond to outbreaks of this nature in an organized, strategic fashion. As always, employers are also advised to seek the assistance of counsel to ensure such protocols and procedures are legally compliant.
Given the laws described above, employers need to be extremely cautious about sharing any health information related to 2019-nCoV diagnosis. Employers should proscribe to a general prohibition against sharing information about an employee's health condition with managers, supervisors, and other employees. If an employee is on a leave of absence associated with coronavirus, however, employers can notify managers, supervisors, and other employees that an employee (but not who) is on a leave of absence that is non-disciplinary in nature. If an employer believes other employees might have been affected by the employee who has coronavirus and is on leave, the employer might suggest to the potentially affected employees that they may want to seek medical attention related to the virus, but again, should not reveal the name of the employee who has 2019-nCoV.
Employers are also encouraged to review their remote work and telework policies, and to promptly address any leave or accommodation requests from employees.
Importantly, since this is an emerging and rapidly developing situation, employers should continue to monitor the information and recommendations from the CDC, OSHA, the State Department, and other federal, state, and local government agencies involved in the response.
---
Authors
Kara M. Maciel – Firm Chair of the Labor & Employment Group, Conn Maciel Carey
Kara M. Maciel is a founding partner of Conn Maciel Carey and Chair of the firm's national Labor • Employment Practice Group. She focuses her practice on representing employers in all aspects of the employment relationship.
Ms. Maciel works to create workplace solutions for her clients across all industries. She defends employers in litigation at both the federal and state levels, including matters related to the ADA, FLSA, FMLA, Title VII, and affirmative action/OFCCP regulations. She advises clients regarding the protection of trade secrets and the misappropriation of confidential or proprietary information, both defending employers and pursuing enforcement against former employees. When relevant, Ms. Maciel provides advice and counsel to unionized and non-unionized workplaces regarding the employer's rights under the National Labor Relations Act.
Beeta B. Lashkari – Associate, Conn Maciel Carey
Beeta B. Lashkari is an Associate in the Washington, DC office of Conn Maciel Carey LLP working in both the OSHA and Labor and Employment practice groups.
Ms. Lashkari advises and represents clients in a wide-range of inspections, investigations, and enforcement actions, including those from the U.S. Occupational Safety and Health Administration (OSHA), the U.S. Environmental Protection Agency (EPA), the U.S. Chemical Safety and Hazard Investigation Board (CSB), and state and local regulators. She handles all aspects of litigation against OSHA, from citation contest to hearings before administrative law judges. Ms. Lashkari provides legal advice to clients regarding compliance with all OSHA rules and standards, including the Process Safety Management standard, Grain Handling Facilities standard, Hazard Communication, Respiratory Protection Standard, and others. She also reviews and revises employee handbooks and workplace policies and procedures.
Read more
Easily one of the best hospitality conferences in the US and Europe. It is carefully designed to foster both networking and the presentation of cutting edge information trends in the hospitality sector. And there's a functional exercise dealing with security, PR, insurance, and legal issues. From LA to the UK, no other hospitality conference I've been to does it like this.
Washington D.C. 2018 Sponsor
The HLC Series 2.0
This is one of the most worthwhile conferences HVS Asset Management – Newport participates in each year. We maintain contact with existing clients and referral sources and meet new ones while absorbing new useful information.
HVS Asset Management
Kirby Payne
This is easily one of the best conferences anyone in the hospitality sector can attend. Presenters demonstrate the most recent case studies and trends regarding legal problems and insurance. Security is also a prevalent subject and much can be learned about this problem area as well.
Houston 2018 Attendee
The HLC Series 2.0