WHAT WE DO
HospitalityLawyer.com® converges legal, safety, and security solutions for the hotel, food and beverage, private club, meeting, event, and corporate travel industries.
We are a worldwide network of attorneys that focus on hospitality, travel and tourism issues; a marketing conduit for suppliers of legal, safety and security solutions to reach hospitality developers and operators in need of those solutions; we mitigate critical incidents, injuries, litigation and liability within the hospitality industry, in the U.S. and abroad by facilitating the creation, collection, and dissemination of legal, safety and security information, products and services.
Attorney of the Week
Andria Lure Ryan
Andria Ryan is a partner in the Atlanta office and she serves as the chair of the firm's Hospitality Industry Practice Group. She represents employers in virtually every area of employment and labor law. Andria represents employers throughout the United States in defending employment discrimination and harassment cases as well as handling traditional labor matters such as unfair labor practices and union campaigns. She spends much of her time counseling employers in day to day employment and labor decisions and educating employers about prevention and practical solutions to workplace problems. She is a frequent speaker to industry groups and human resources professionals on such topics as avoiding harassment in the workplace, maintaining a union-free workplace, avoiding discrimination claims, proper interviewing, and effective discipline and discharge techniques. In 2007, she received the Chairman's Award from the Colorado Hotel & Lodging Association for her development of the Employment Compliance Guide for Colorado Hospitality Employers.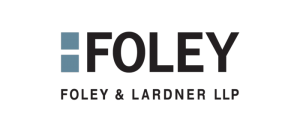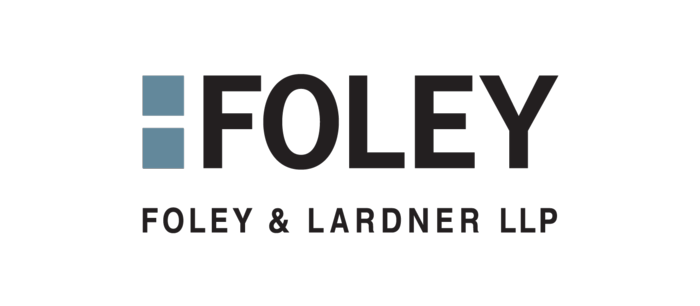 Law Firm of the Week
Foley & Lardner
Foley & Lardner LLP looks beyond the law to focus on the constantly evolving demands facing our clients and their industries. With over 1,100 lawyers in 24 offices across the United States, Mexico, Europe, and Asia, Foley approaches client service by first understanding our clients' priorities, objectives, and challenges. We work hard to understand our clients' issues and forge long-term relationships with them to help achieve successful outcomes and solve their legal issues through the practical business advice and cutting-edge legal insight. Our clients view us as trusted business advisors because we understand that great legal service is only valuable if it is relevant, practical and beneficial to their businesses. On April 1, 2018, Foley combined with Gardere, Wynne & Sewell LLP. The combined firm operates as "Foley Gardere" in Austin, Dallas, and Houston, and as "Foley Gardere Arena" in Mexico City through its subsidiary, Gardere, Arena y Asociados, S.C. All other offices operate as Foley & Lardner LLP.
Company of the Week
Ethics Suite
Ethics Suite is the first workplace misconduct, theft, and fraud reporting platform developed exclusively for the hospitality industry, with distinct, industry-wide reporting sites for the lodging and foodservice sectors: HotelEthics.com, RestaurantEthics.com, and BarEthics.com. This is the first confidential, independent, and anonymous method designed for hospitality employees to report to their employer any conduct that may be unethical, illegal, or in violation of workplace policies or professional standards. These reports are accepted confidentially and shared with the business owner or their designated representative. Ethics Suite believes this is the most effective way for an organization to remain informed about conduct that may impact their business before it becomes costly and unmanageable. They also offer a complementary back-office system, MyEthicsSuite, that allows users to track each report, the actions taken in response, and final resolution. Founded by industry veterans who have investigated thousands of allegations in hotels, restaurants, bars, and casinos, Ethics Suite has seen first-hand the adverse impact this kind of misconduct can have on a business and its workforce. They believe that this reporting channel will help the industry form a united front against wrongdoing that will act as a powerful deterrent.
While You're Here:
Find lawyers, law firms and companies which focus on hotel, restaurant, and travel law, as well the duty of care owed by businesses to traveling employees in our extensive 
directories
.
Browse our resources for articles and white papers, access training and downloadable forms and solutions to assist in mitigating liability, and check out our groundbreaking conferences for intensive education, exceptional networking, and unequaled crisis management training.
Subscribe to our CONVERGE Blog and Newsletter for valuable insights from hospitality and travel risk management experts. Our blog features exclusive content from our contributors, who collectively represent the full spectrum of hospitality law, risk management and comprehensive duty of care solutions.
The Latest from Converge...
Our CONVERGE BLOG focuses on legal, safety, and security challenges for Hospitality, Travel, Travel Vendors and Corporate Travel Buyers as individuals and businesses.
Our blog features exclusive content from our contributors, who collectively represent the full spectrum of hospitality law, risk management and comprehensive duty of care solutions.
Easily one of the best hospitality conferences in the US and Europe. It is carefully designed to foster both networking and the presentation of cutting edge information trends in the hospitality sector. And there's a functional exercise dealing with security, PR, insurance, and legal issues. From LA to the UK, no other hospitality conference I've been to does it like this.
This is one of the most worthwhile conferences HVS Asset Management – Newport participates in each year. We maintain contact with existing clients and referral sources and meet new ones while absorbing new useful information.
This is easily one of the best conferences anyone in the hospitality sector can attend. Presenters demonstrate the most recent case studies and trends regarding legal problems and insurance. Security is also a prevalent subject and much can be learned about this problem area as well.