WHAT WE DO
HospitalityLawyer.com® converges legal, safety, and security solutions for the hotel, food and beverage, private club, meeting, event, and corporate travel industries.
We are a worldwide network of attorneys that focus on hospitality, travel and tourism issues; a marketing conduit for suppliers of legal, safety and security solutions to reach hospitality developers and operators in need of those solutions; we mitigate critical incidents, injuries, litigation and liability within the hospitality industry, in the U.S. and abroad by facilitating the creation, collection, and dissemination of legal, safety and security information, products and services.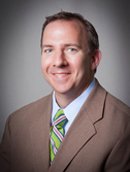 Attorney of the Week
Charles W. Spitz
Charles W. Spitz is a Principal in  Post & Schell's Casualty Litigation Department and Co-Chair of the Firm's Hospitality & Retail Practice Group. He focuses his practice on representing members of the hospitality industry in a variety of legal disputes in both state and federal court. His clients include local and national food & hospitality companies, including hotel chains, management groups, and restaurants, as well as a variety of retail companies. Mr. Spitz has defended hospitality, restaurant, and retail clients against general and premises liability, negligent security, foodborne illness, bed bug, and liquor liability claims. A significant portion of his practice is devoted to investigating serious accidents and violent conduct prior to suit and counseling clients on security issues, risk management, and best practices. He has successfully represented his clients at trial in an array of complex litigation matters in both the federal and state courts of Pennsylvania. Mr. Spitz also lectures to industry professionals on various aspects and developments in Pennsylvania tort law. Mr. Spitz was selected for inclusion in the 2006 and 2011 editions of Philadelphia Magazine's Pennsylvania Super Lawyers – Rising Stars. From 2013 – 2019, Mr. Spitz has been recognized as a Pennsylvania Super Lawyer (top 5%) by his peers as published by American Lawyer Media and Philadelphia Magazine. For information about these selections and an overview of common third-party publications, rankings, and lists methodologies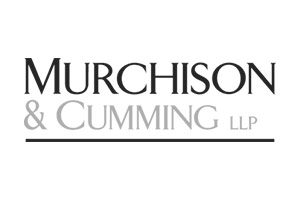 Law Firm of the Week
Murchison & Cumming
Murchison & Cumming is an AV-rated AmLaw 500 "Go To" law firm for litigation in California and Nevada.  We represent domestic and international businesses, insurers, professionals and individuals in litigated, non-litigated and transactional matters.  With more than 80 attorneys in our six offices, we are large enough to provide clients with the resources of a large firm while ensuring the level of personalized service one would expect to receive from a small firm, including being able to respond quickly to client emergencies, cutting edge legal issues and developments in the law. We are known and respected trial attorneys and have an appellate record that includes precedent-setting decisions.
Founded by R. Bruce Murchison in 1930, we value our reputation for excellence. Our attorneys have a history of service as leaders in a variety of legal, industry and community organizations, and are known for enjoying a high rate of success on summary judgment motions, at trial and on appeal. As a firm, we are committed to early evaluation and resolution of disputes, while at the same time being prepared to aggressively and effectively defend a case at trial.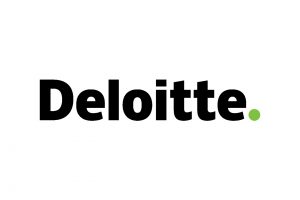 Company of the Week
Deloitte
We believe that we're only as good as the good we do. All the facts and figures that talk to our size and diversity and years of history, as notable and important as they may be, are secondary to the truest measure of Deloitte: The impact we make in the world. So, when people ask, "What's different about Deloitte?" the answer resides in the many specific examples of where we have helped Deloitte member firm clients, our people, and sections of society to achieve remarkable goals, solve complex problems, or make meaningful progress. Deeper still, it's in the beliefs, behaviors, and fundamental sense of purpose that underpin all that we do. With more than 150 years of hard work and commitment to making a real difference, our organization has grown in scale and diversity—approximately 245,000 people in 150 countries and territories, providing audit & assurance, tax, legal, risk and financial advisory and consulting services—yet our shared culture remains the same.
While You're Here:
Find lawyers, law firms and companies which focus on hotel, restaurant, and travel law, as well the duty of care owed by businesses to traveling employees in our extensive 
directories
.
Browse our resources for articles and white papers, access training and downloadable forms and solutions to assist in mitigating liability, and check out our groundbreaking conferences for intensive education, exceptional networking, and unequaled crisis management training.
Subscribe to our CONVERGE Blog and Newsletter for valuable insights from hospitality and travel risk management experts. Our blog features exclusive content from our contributors, who collectively represent the full spectrum of hospitality law, risk management and comprehensive duty of care solutions.
The Latest from Converge...
Our CONVERGE BLOG focuses on legal, safety, and security challenges for Hospitality, Travel, Travel Vendors and Corporate Travel Buyers as individuals and businesses.
Our blog features exclusive content from our contributors, who collectively represent the full spectrum of hospitality law, risk management and comprehensive duty of care solutions.
Easily one of the best hospitality conferences in the US and Europe. It is carefully designed to foster both networking and the presentation of cutting edge information trends in the hospitality sector. And there's a functional exercise dealing with security, PR, insurance, and legal issues. From LA to the UK, no other hospitality conference I've been to does it like this.
This is one of the most worthwhile conferences HVS Asset Management – Newport participates in each year. We maintain contact with existing clients and referral sources and meet new ones while absorbing new useful information.
This is easily one of the best conferences anyone in the hospitality sector can attend. Presenters demonstrate the most recent case studies and trends regarding legal problems and insurance. Security is also a prevalent subject and much can be learned about this problem area as well.