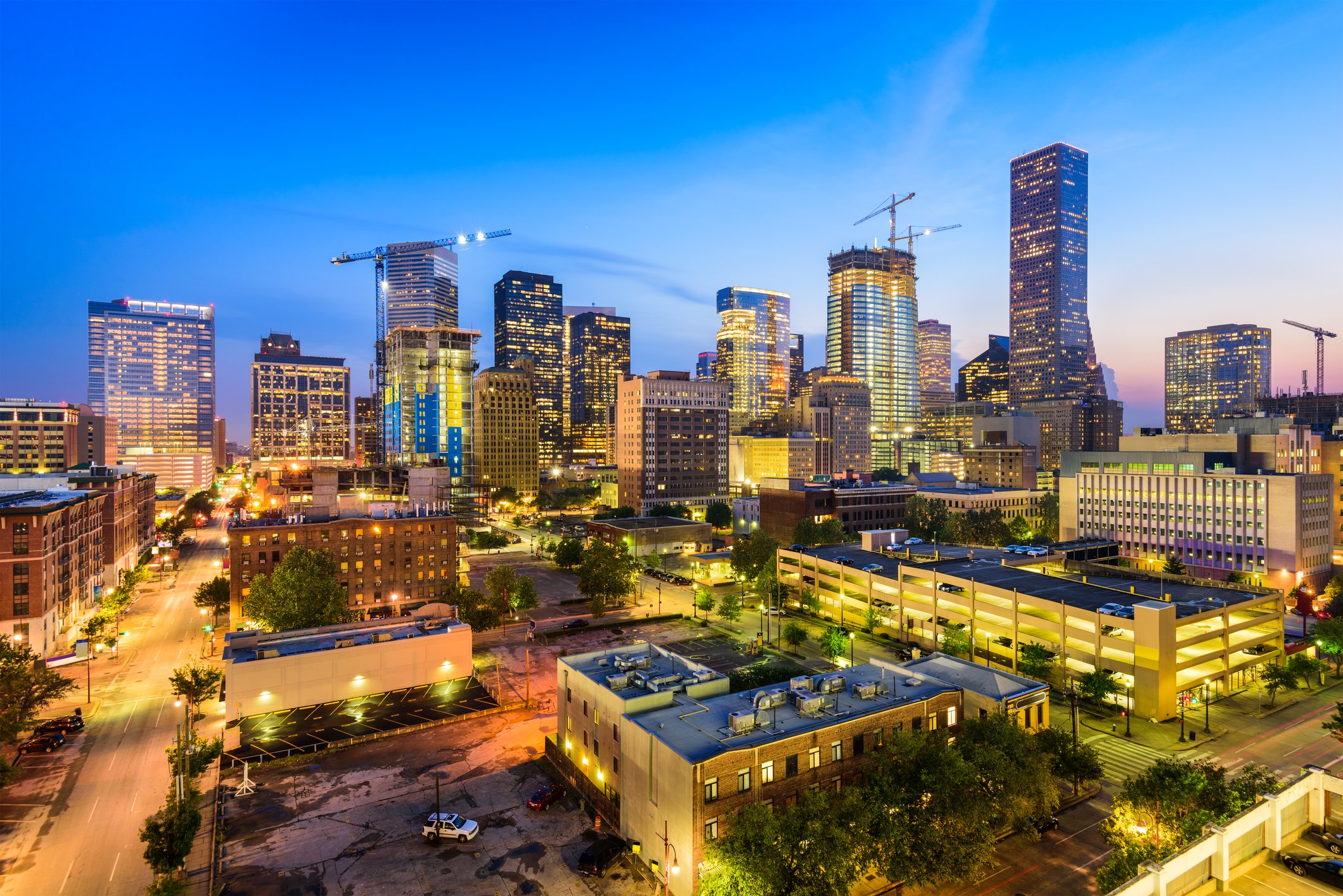 THE HOSPITALITY LAW CONFERENCE
SERIES 2.0 - HOUSTON
INTENSIVE EDUCATION.
EXCEPTIONAL NETWORKING.
IT'S NOT JUST FOR LAWYERS.
LEARN MORE
HOST A TABLE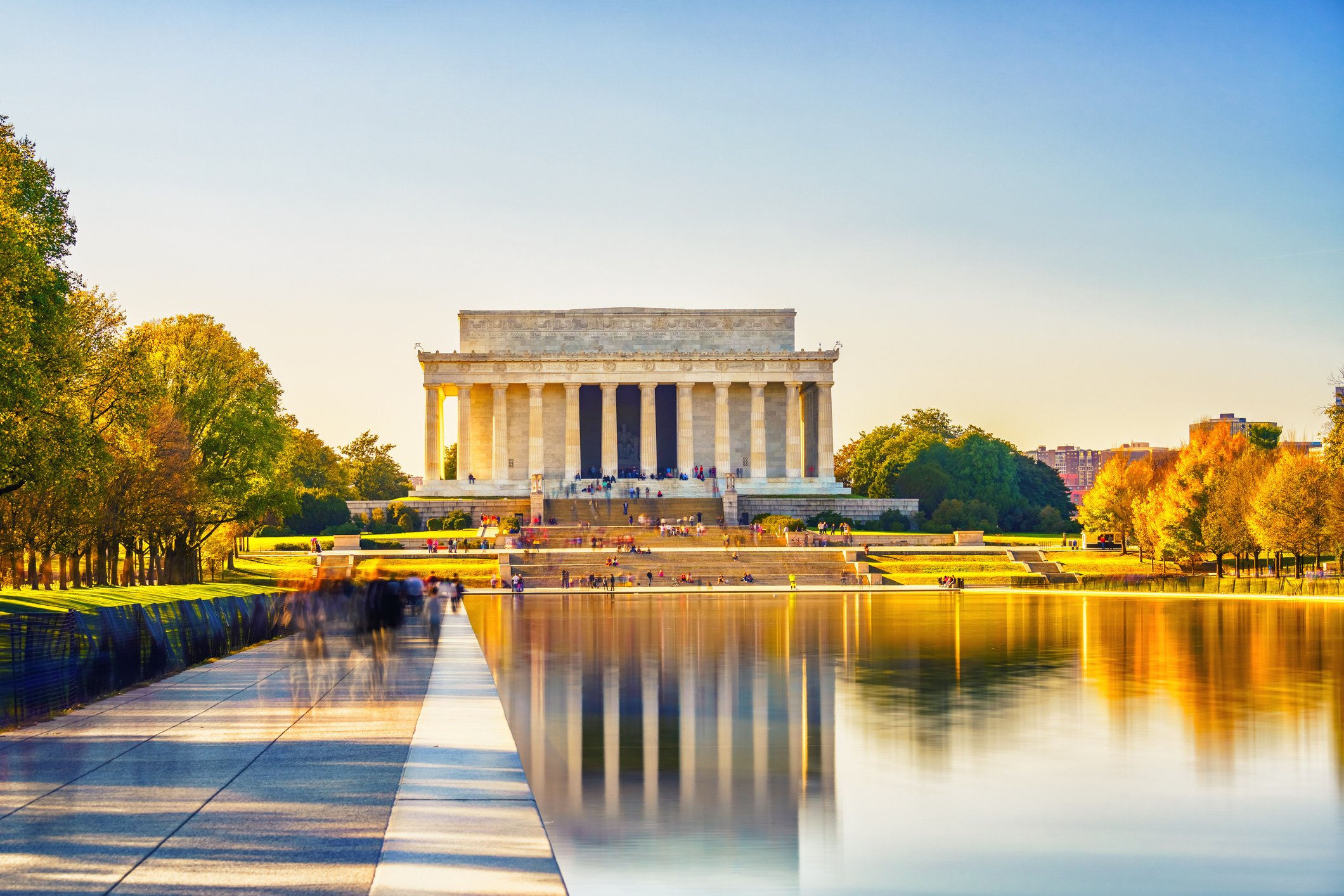 THE HOSPITALITY LAW CONFERENCE
SERIES 2.0 - Washington D.C.
INTENSIVE EDUCATION.
EXCEPTIONAL NETWORKING.
IT'S NOT JUST FOR LAWYERS.
LEARN MORE
HOST A TABLE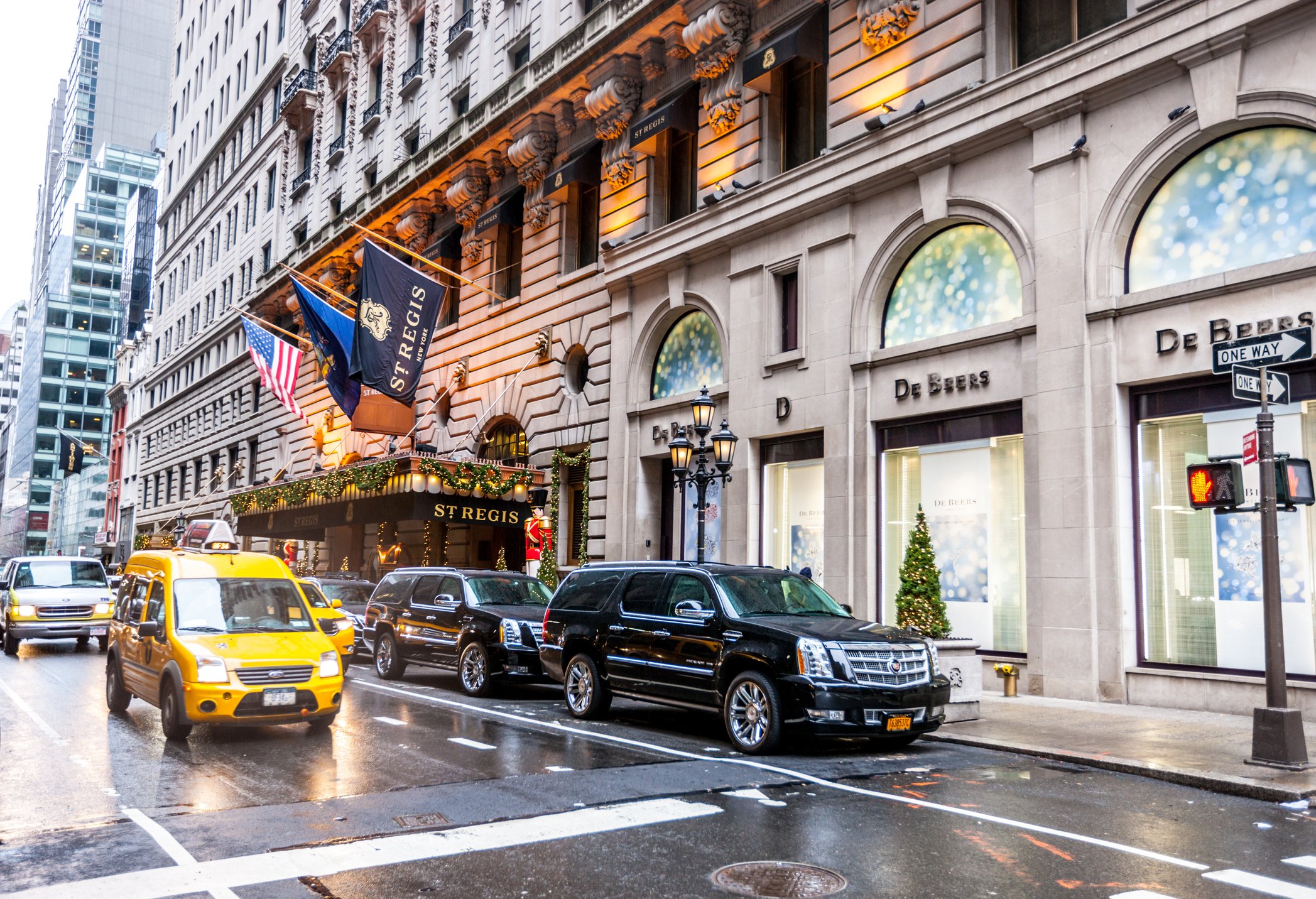 The Global Travel Risk Summit Coming Soon!
SAVE THE DATE!

TBD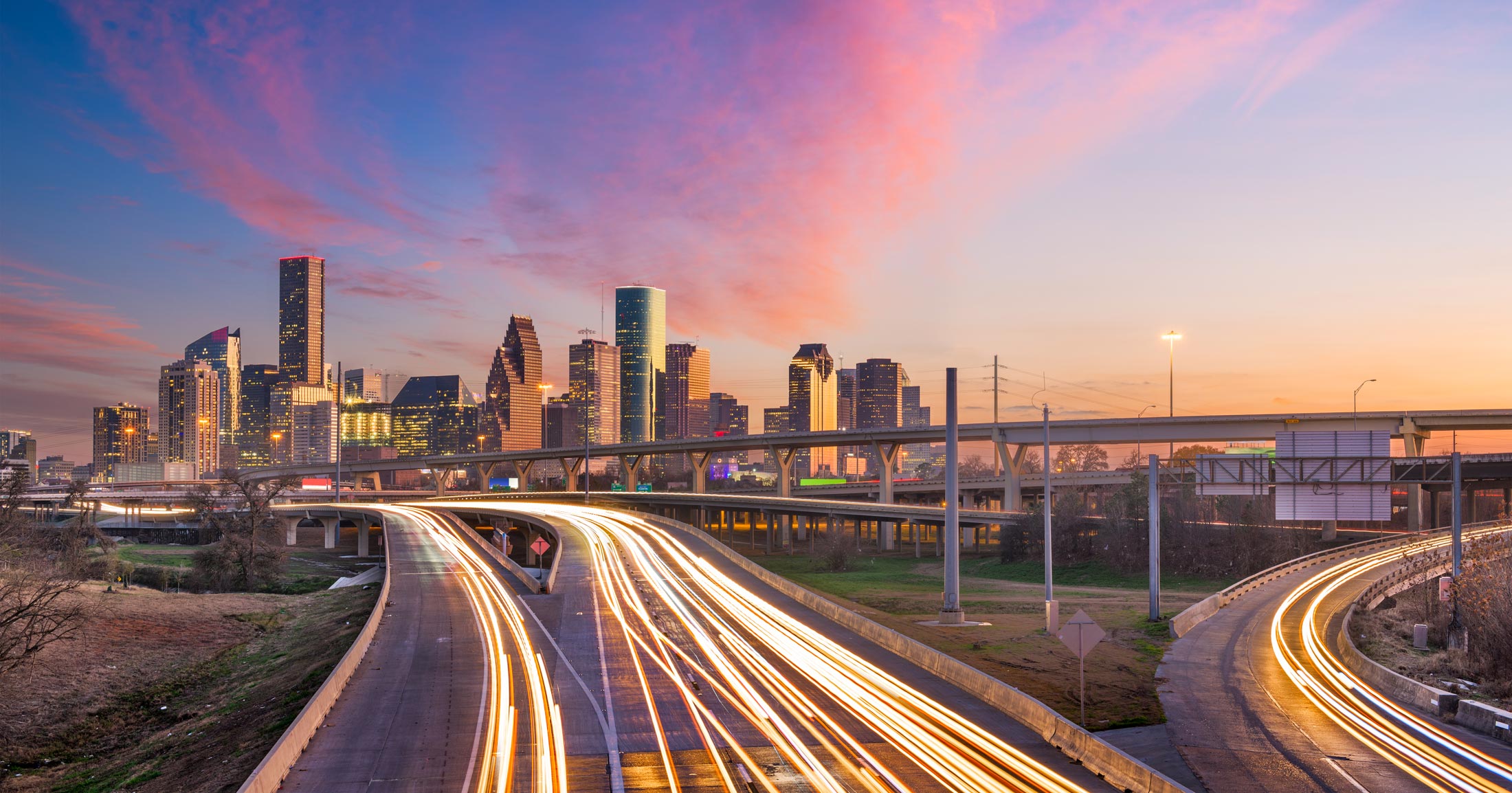 SEARCH OUR DIRECTORY
FIND EXPERT LAWYERS, LAW FIRMS
AND BUSINESSES IN THE HOSPITALITY
LAW AND TRAVEL RISK INDUSTRIES
FIND-A-LAWYER
FIND-A-LAW FIRM
FIND-AN-EXPERT
FIND-A-VENDOR
WHAT WE DO
HospitalityLawyer.com® converges legal, safety, and security solutions for the hotel, food and beverage, private club, meeting, event, and corporate travel industries.
We are a worldwide network of attorneys that focus on hospitality, travel and tourism issues; a marketing conduit for suppliers of legal, safety and security solutions to reach hospitality developers and operators in need of those solutions; we mitigate critical incidents, injuries, litigation and liability within the hospitality industry, in the U.S. and abroad by facilitating the creation, collection, and dissemination of legal, safety and security information, products and services.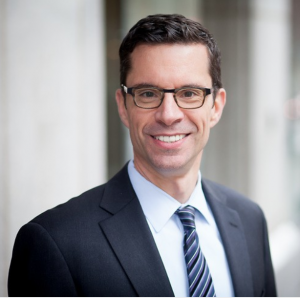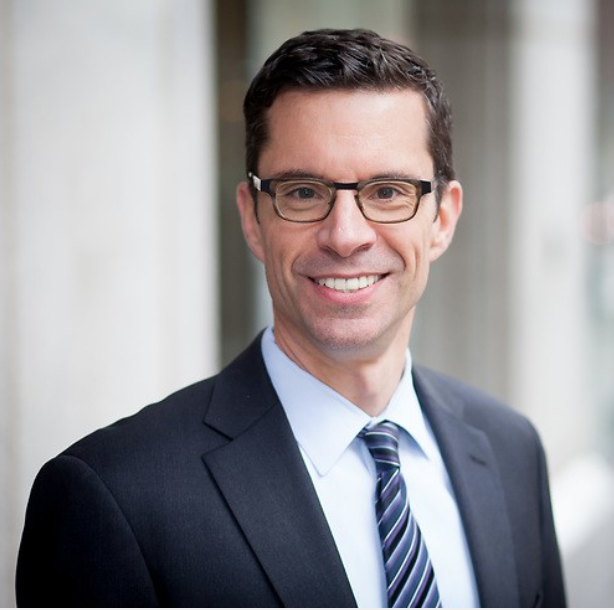 Attorney of the Week
Greg Duff
In addition to leading Foster Garvey's national Hospitality, Travel & Tourism practice, Greg serves as the firm's Co-Chair, a role in which he oversees management of day-to-day operations and strategic direction in partnership with Foster Garvey's Executive Committee and professional managers. Greg's practice is directed at the variety of operations-oriented matters faced by hospitality and travel industry members, including management agreements, sales and marketing, distribution and e-commerce, procurement and technology. His clients include owners and operators of hotels and resorts, time share companies, cruise lines, tour operators, restaurants and many of the vendors and suppliers that serve the travel and hospitality industries. Greg also serves as counsel to many of the hospitality industry's local, state and national trade associations and trade groups, including the American Hotel & Lodging Association (AH&LA), Hospitality Sales and Marketing Association International (HSMAI) and Hospitality Financial and Technology Professionals (HFTP). Prior his career in private practice, Greg served in-house legal roles with the Westin Hotel Company/Starwood Hotels and Resorts, Homegrocer.com/Webvan Group and General Counsel and VP of Development at Columbia Hospitality.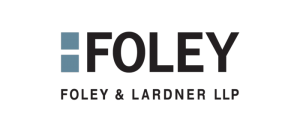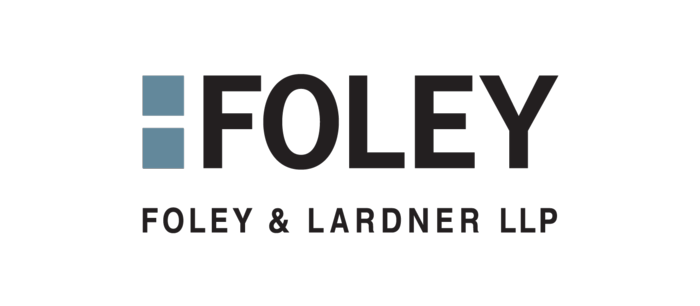 Law Firm of the Week
Foley & Lardner
Foley & Lardner LLP looks beyond the law to focus on the constantly evolving demands facing our clients and their industries. With over 1,100 lawyers in 24 offices across the United States, Mexico, Europe, and Asia, Foley approaches client service by first understanding our clients' priorities, objectives, and challenges. We work hard to understand our clients' issues and forge long-term relationships with them to help achieve successful outcomes and solve their legal issues through practical business advice and cutting-edge legal insight. Our clients view us as trusted business advisors because we understand that great legal service is only valuable if it is relevant, practical and beneficial to their businesses. On April 1, 2018, Foley combined with Gardere Wynne Sewell LLP. The combined firm operates as "Foley Gardere" in Austin, Dallas, and Houston, and as "Foley Gardere Arena" in Mexico City through its subsidiary, Gardere, Arena y Asociados, S.C. All other offices operate as Foley & Lardner LLP.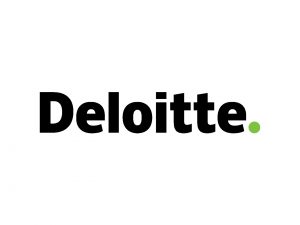 Company of the Week
Deloitte
We believe that we're only as good as the good we do. All the facts and figures that talk to our size and diversity and years of history, as notable and important as they may be, are secondary to the truest measure of Deloitte: The impact we make in the world. So, when people ask, "What's different about Deloitte?" the answer resides in the many specific examples of where we have helped Deloitte member firm clients, our people, and sections of society to achieve remarkable goals, solve complex problems, or make meaningful progress. Deeper still, it's in the beliefs, behaviors, and fundamental sense of purpose that underpin all that we do. Now celebrating 175 years of service, our network of member firms spans more than 150 countries and territories. Together, Deloitte's more than 312,000 people worldwide make an impact that matters. For us, good isn't good enough. We aim to be the best at all that we do—to help clients realize their ambitions, to make a positive difference in society, and to maximize the success of our people. This drive fuels the commitment and humanity that run deep through our every action.
While You're Here:
Find lawyers, law firms and companies which focus on hotel, restaurant, and travel law, as well the duty of care owed by businesses to traveling employees in our extensive 
directories
.
Browse our resources for articles and white papers, access training and downloadable forms and solutions to assist in mitigating liability, and check out our groundbreaking conferences for intensive education, exceptional networking, and unequaled crisis management training.
Subscribe to our CONVERGE Blog and Newsletter for valuable insights from hospitality and travel risk management experts. Our blog features exclusive content from our contributors, who collectively represent the full spectrum of hospitality law, risk management and comprehensive duty of care solutions.
The Latest from Converge...
Our CONVERGE BLOG focuses on legal, safety, and security challenges for Hospitality, Travel, Travel Vendors and Corporate Travel Buyers as individuals and businesses.
Our blog features exclusive content from our contributors, who collectively represent the full spectrum of hospitality law, risk management and comprehensive duty of care solutions.
With 2020 now upon us and 2019 in the rearview mirror, I thought this would be a good time to take a look back at the stories (and the themes that the stories represent) we covered in 2019 that I believe will have the largest impact on hotel owners and operators in 2020 and beyond. I hope that you will enjoy.

Story Highlights From 2019:

Airbnb Seeks to Expand Its Corporate Business (January 26, 2019). In an effort to expand its Airbnb for Work user base, last week, Airbnb announced its acquisition of Danish company, Gaest.com. Gaest.com connects corporate users on six continents with spaces they can rent for meetings, team building or social events. While Airbnb has made great strides growing its Airbnb for Work program (nearly 700,000 companies are represented), adding third-party owned meeting and event space to the platform allows Airbnb to appeal to the 75 percent of corporate employees who do not travel on a regular basis.
Google Continues Steady Evolution (March 17, 2019). Those of you who are still not convinced that Google has its eyes on ultimately becoming an online booking platform may finally have to throw in the towel. With little to no fanfare, last week, Google launched a multi-functional destination site for hotels (Google Hotel Search) similar to existing Google Flights. Users of the new site will find metasearch type listings for requested locations, as well as a booking engine. Users seeking to book a room can choose to book through one of the many listed advertisers (OTAs) or, for many hotels, book right on the Google site. Filters available on the site allow users to target particular hotels, including a "deals" filter that identifies particularly low rates for a property (when compared to the property's historical rates or rates for nearby competing properties). What these important changes at Google mean for hotels long term is still to be determined, but short term, the changes (i) may exacerbate current concerns regarding rogue wholesalers' use of non-contract rates (e.g., the use of a "deals" filter will only bring more attention to uncharacteristically low rates) and (ii) may provide further assistance to hoteliers in their direct booking efforts (Google Hotel Search provides direct contact information for each identified property and provides hoteliers the opportunity to contribute to site indices featuring pricing, reviews and photos.) I'm sure this isn't our last story to discuss this new Google product.
And Now, a Few Words About the Airbnb/Hotel Tonight Acquisition (March 17, 2019). By now, everyone has had a chance to read the dozens of articles written about the recently announced acquisition of Hotel Tonight by short-term booking platform, Airbnb. We include a story in this week's Update detailing the price paid by Airbnb and how the price may be viewed by Hotel Tonight investors as Airbnb continues its march to becoming a public company. From my outsider's perspective (solely my opinion), the acquisition only accelerates the homogenization that is already well underway among third-party booking channels. Soon, every online booking channel will feature the same mix of hotels, resorts, apartments, homes and other forms of accommodations (presumably, all with nearly identical pricing for comparable properties). When that ultimately happens, how will users choose where to book? Will they choose the first site or application they come to (anyone know Google)? Will they choose the channel with the best content? How about the channel with the best user experience (hello, Amazon)? Yes, Airbnb revolutionized the rental home market, but as it moves closer to becoming a traditional online booking channel (while at the same time the established channels grow their home rental inventory), Airbnb is beginning to lose many of the attributes that made it unique. From a hotelier's perspective, the introduction of a new legitimate general online booking channel may finally introduce competition (and the benefits associated with competition) into the online booking world.
Amazon May Enter…Has Entered the Online Travel Industry (May 17, 2019). Change in the online travel industry is sometimes fast and furious, which is one of the primary reasons we launched our weekly OTA & Travel Distribution Updates nearly three years ago (yes, it has been that long). This past week, headlines regarding Amazon and its inevitable, and then actual, entrance into the online travel industry only proves our point. Early in the week, every online travel newsletter, blog and social media platform featured news of Morgan Stanley's conclusion that Amazon ($600 million profit) could not logically remain out of online travel for much longer. If that wasn't enough to get the attention of established industry participants (many of which have dismissed reports of Amazon's inevitable entrance into travel), reports issued only days later of Amazon's actual entrance into online travel surely did. On Thursday, industry expert and friend Robert Cole broke the news that Amazon (powered by Indian OTA, Cleartrip) had added domestic flights in India to its offerings. Travelers booking flights on Amazon receive cash back – the amount of which depends on whether the traveler is an Amazon Prime member. Expect many more stories to come in future Updates on this potentially landscape-altering addition to online travel.
Booking.com Amends Its Commission Policies (May 26, 2019). Although it was a relatively quiet week in the distribution world (at least in terms of the number of noteworthy stories), this first story garnered a lot of attention and deservedly so. Over the past few weeks, we had heard rumblings that Booking.com was notifying hotels of its plans to charge commissions on hotels' resort fees and other guest charges (e.g., Wi-Fi charges) irrespective of whether Booking.com or the hotels collect the charges. These rumblings became a reality as the many usual outlets began featuring articles detailing Booking.com's plans. According to these reports, U.S. hoteliers should see the additional commission charges beginning in June. Hoteliers need to review their contracts carefully to determine whether this unprecedented move is contractually permitted.
Vacasa Strikes Direct Connect Deal with Google (September 7, 2019). Last week, vacation rental management company Vacasa announced that it had reached agreement with Google to feature Vacasa's 14,000 rental properties within Google's hotel search results. Users seeking to book one of the rentals will be directed to Vacasa's website to complete the booking. Unlike its established hotel business (which is highly monetized), Google's vacation rental business is still in its infancy. For example, according to Vacasa, this newly announced integration is not monetized – Vacasa doesn't yet have to compete monetarily for placement against other distribution channels that may be able to offer the same rental property. This will obviously change at some point. For now, Google is making clear its intention to become a major player in the vacation rental distribution business one step (and one supplier) at a time.
Landmark Deal Seeks to Resolve Rogue Intermediary Challenges (September 22, 2019). While much has already been written about (and in the weeks and months to come will continue to be written about) the recently announced wholesale distribution agreement between Marriott and Expedia, I could not send this week's Update without at least some mention of the deal. For months, we have been featuring stories about the trials and tribulation of hoteliers seeking to reign in the rogue (and, in many instances, contractually unauthorized) practices of various wholesalers and other channels. These stories reflected our own clients' frustrations working with many of the same channels. While I appreciate the immediate reaction of many who have asked why any hotelier would ever want to get this close to Expedia, I think the answer is simple. If an established (and stable) provider of superior technological solutions came to you and offered to take the daily challenges of managing (and perhaps, disciplining) many of your most difficult distribution channels off your plate, wouldn't you be interested?
Sonder Seeks To Shake Up Traditional Hoteliers (October 13, 2019). With apartment-style accommodations now available in 26 cities in six countries, Sonder is readying itself for a possible IPO. The venture capital backed start-up leases traditional multi-family units, combines them with services similar to traditional hotels and then leases the units on a short-term, transient basis. According to Sonder CEO, Francis Davidson, Sonder doesn't see itself as a competitor of Airbnb, but as a competitor to traditional hotels. How this model evolves in the face of growing state and local regulation of similar short-term rentals will be interesting to watch. So long as state and local regulators find themselves short of the resources necessary to implement and enforce these regulations, however, Sonder may do just fine.
Okerstrom and Pickerill Out (December 6, 2019). By all accounts we've seen, this past week's resignations of Expedia Group CEO Mark Okerstrom and CFO Alan Pickerill came as a complete surprise. What led to the sudden departures? Expedia Group's dismal third quarter financial results? Differing perspectives on Expedia Group's go-forward strategies? I'm not sure we will ever know all of the reasons for the resignations. A copy of Expedia Group Chairman Barry Diller's text to Expedia Group employees immediately following the resignations is included in our Geekwire report. For now, Expedia Group will be led by Diller and Expedia Group Board Vice Chairman, Peter Kern. What this all means for Expedia Group's hotel supplier partners is unclear, though if asked to speculate (which is all anyone can do at this point), I'd offer that it might be rough going in the near term. While Cyril Ranque appears to still be president of Expedia Group's lodging partner services, it isn't clear whether Ranque or even his role within the Expedia Group organizational chart will remain. Even if Ranque retains his position long term, we have no idea what influence Diller's presence might have on Ranque and his approach to suppliers. We know firsthand that Okerstrom often got personally involved in the negotiation of key lodging partner agreements and whether Diller is prepared to play a similar role (or even if not playing that role, how Diller might view Expedia Group's supplier partners and the more moderate "cooperative" approach to key supplier partner relationships exhibited under Okerstrom's leadership) is unknown. Buckle up everyone.
Read more
Easily one of the best hospitality conferences in the US and Europe. It is carefully designed to foster both networking and the presentation of cutting edge information trends in the hospitality sector. And there's a functional exercise dealing with security, PR, insurance, and legal issues. From LA to the UK, no other hospitality conference I've been to does it like this.
Washington D.C. 2018 Sponsor
The HLC Series 2.0
This is one of the most worthwhile conferences HVS Asset Management – Newport participates in each year. We maintain contact with existing clients and referral sources and meet new ones while absorbing new useful information.
HVS Asset Management
Kirby Payne
This is easily one of the best conferences anyone in the hospitality sector can attend. Presenters demonstrate the most recent case studies and trends regarding legal problems and insurance. Security is also a prevalent subject and much can be learned about this problem area as well.
Houston 2018 Attendee
The HLC Series 2.0