WHAT WE DO
HospitalityLawyer.com® converges legal, safety, and security solutions for the hotel, food and beverage, private club, meeting, event, and corporate travel industries.
We are a worldwide network of attorneys that focus on hospitality, travel and tourism issues; a marketing conduit for suppliers of legal, safety and security solutions to reach hospitality developers and operators in need of those solutions; we mitigate critical incidents, injuries, litigation and liability within the hospitality industry, in the U.S. and abroad by facilitating the creation, collection, and dissemination of legal, safety and security information, products and services.
Attorney of the Week
Laner Muchin
Rob joined Laner Muchin in 1995 and has been a partner since 2003. His practice has been concentrated in defending employers in employment disputes and proceedings throughout the country, counseling employers on their day-to-day labor and employment issues, training management on a host of labor and employment topics, drafting and negotiating employment and non-competition agreements, drafting employee handbooks and corporate policy manuals, as well as handling collective bargaining negotiations, arbitrations, and a variety of other labor and employment matters on behalf of employers. In 2008, he was named one of the "40 Illinois Attorneys Under Forty to Watch" by the Chicago Daily Law Bulletin and Chicago Lawyer American Bar Association, Equal Employment Opportunity Section Illinois Restaurant Association, Advisory Council Member Illinois Hotel & Lodging Association Member HRMAC Member Played Number 1 singles and doubles on the Cornell Varsity Tennis Team from 1987-1991. He was captain of the team in his junior and senior years, and he earned ALL-IVY honors in his sophomore and senior years Selected for Cornell's Quill and Dagger Senior Honor Society
Law Firm of the Week
Murchison & Cumming
Murchison & Cumming is an AV-rated AmLaw 500 "Go To" law firm for litigation in California and Nevada. We represent domestic and international businesses, insurers, professionals and individuals in litigated, non-litigated and transactional matters. With more than 80 attorneys in our six offices, we are large enough to provide clients with the resources of a large firm while ensuring the level of personalized service one would expect to receive from a small firm, including being able to respond quickly to client emergencies, cutting edge legal issues and developments in the law. We are known and respected trial attorneys and have an appellate record that includes precedent-setting decisions. Founded by R. Bruce Murchison in 1930, we value our reputation for excellence. Our attorneys have a history of service as leaders in a variety of legal, industry and community organizations, and are known for enjoying a high rate of success on summary judgment motions, at trial and on appeal. As a firm, we are committed to early evaluation and resolution of disputes, while at the same time being prepared to aggressively and effectively defend a case at trial.


Company of the Week
Rimkus Consulting Group
Rimkus Consulting Group is a world leader in forensic engineering and consulting with more than 60 offices across the United States, Canada, and the United Kingdom. For the past 35 years, Rimkus Consulting Group has been dedicated to the timely resolution of accidents, claims, and legal disputes. In order to meet today's complex challenges, Rimkus provides more than 500 professional engineers, scientists, and consulting experts who offer real-world expertise that spans across a broad spectrum of public and private environments. At Rimkus, our clients can count on us for timely delivery, clear communications, and scientifically correct and reliable answers to some very complex questions. The forensic engineers and forensic consultants at Rimkus Consulting Group are experts in determining the causes of accidents.  We reconstruct these accidents and incidents to explain the events to our clients and, when called upon, to testify as expert witnesses at trial.  Our forensic engineers are experienced in virtually every engineering discipline, and we supplement their skills with a variety of experts from other disciplines.
While You're Here:
Find lawyers, law firms and companies which focus on hotel, restaurant, and travel law, as well the duty of care owed by businesses to traveling employees in our extensive 
directories
.
Browse our resources for articles and white papers, access training and downloadable forms and solutions to assist in mitigating liability, and check out our groundbreaking conferences for intensive education, exceptional networking, and unequaled crisis management training.
Subscribe to our CONVERGE Blog and Newsletter for valuable insights from hospitality and travel risk management experts. Our blog features exclusive content from our contributors, who collectively represent the full spectrum of hospitality law, risk management and comprehensive duty of care solutions.
The Latest from Converge...
Our CONVERGE BLOG focuses on legal, safety, and security challenges for Hospitality, Travel, Travel Vendors and Corporate Travel Buyers as individuals and businesses.
Our blog features exclusive content from our contributors, who collectively represent the full spectrum of hospitality law, risk management and comprehensive duty of care solutions.
Colonial Williamsburg Restaurant sued under the ADA for not allowing child to consume his home-prepared gluten-free meal.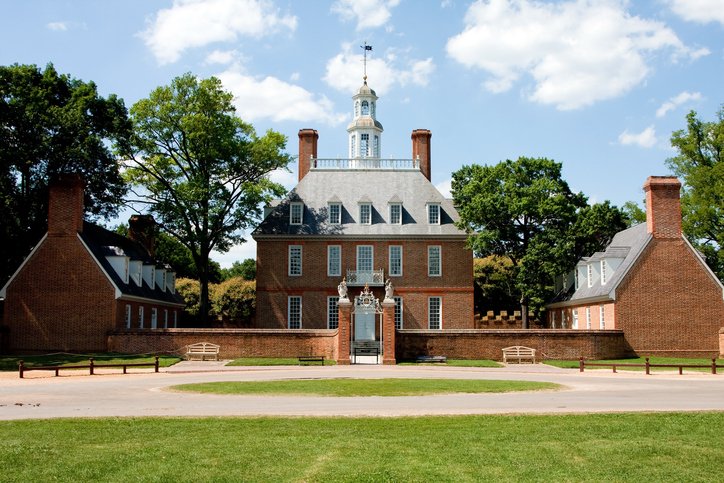 The Americans with Disabilities Act (ADA) was enacted in 1990 to prevent discrimination against individuals with disabilities in all aspects of life. The Act has been applied to a variety of segments of our society, including building entrance designs, website displays, and workplace accommodations. Recently, a new twist to the Act arose when a 12-year-old boy visited a Colonial Williamsburg restaurant with his classmates on a school field trip.
The case, J.D. v. Colonial Williamsburg Foundation, was originally filed in the U.S. District Court for the Eastern District of Virginia and later appealed to the 4th Cir Ct. App. No 18-1725. In J.D., a 12-year-old boy with severe Celiac disease visited a restaurant with his classmates on a school field trip to Colonial Williamsburg. J.D.'s condition was so severe that even the slightest ingestion of gluten-based foods caused severe illness. On prior occasions, other restaurants had offered J.D. gluten-free meals that accidentally or unknowingly contained trace amounts of gluten, which caused J.D.'s symptoms to flare up. Because of this, J.D.'s parents decided that when J.D. had to eat out, they would prepare J.D.'s food for him, so that he could safely and comfortably eat without incident or fear of incident. Knowing that the field trip would require J.D. to eat at a restaurant, J.D.'s father (who also attended the field trip) brought a home-prepared meal for J.D. to eat while the rest of the class ordered its meals from the restaurant menu.
When the time came for lunch, the restaurant staff notified J.D. and his father that he was not allowed to consume outside prepared foods in the restaurant due to Virginia's Health Code. In fact, Virginia's Health Code prohibits food prepared in a private home from being used or offered for human consumption in a food establishment unless the home kitchen is inspected and regulated by the Virginia Department of Agriculture and Consumer Services. 12 Va. Admin Code § 5-421-270(B). However, as an accommodation, the restaurant advised J.D. that its chef would prepare J.D. a gluten-free meal of baked chicken and potatoes to meet his specific needs. The father declined the offer, stating that they did not want to risk kitchen mistakes, and he preferred J.D. eat his home-prepared meal. Left with the options of eating the chef-prepared meal, not eating, or eating outside the restaurant, J.D. and his father left the restaurant and ate the home-prepared meal separate from his classmates.
J.D. filed suit under §504 of Title III of the ADA, claiming that Colonial Williamsburg discriminated against him by excluding him from the restaurant and failing to modify its policy against the consumption of outside food. Defendants moved for summary judgment, and while the magistrate found a genuine dispute of material fact as to whether J.D. was disabled under the ADA, he recommended dismissal because J.D. failed to establish that he was discriminated against because of his disability. The District Court Judge adopted the magistrate's recommendations and dismissed the case. Plaintiff appealed to dismissal to the 4th Cir.
An ADA claim requires a plaintiff to prove three elements: 1) that plaintiff is disabled under the meaning of the Act; 2) that the defendant operates a place of public accommodation; and 3) the defendant discriminated against him because of that disability. See Ariz. ex rel. Goddard v. Harkins Amusement Enters., Inc., 603 F.3d 666, 670 (9th Cir. 2010); Camarillo v. Carrols Corp., 518 F.3d 153, 156 (2d Cir. 2008). In this case, there was no dispute on the second element, so the Court looked only at elements 1 and 3.
Under §12102(1)(A) of the ADA, a disability is defined as any "physical or mental impairment that substantially limits one or more major life activities." This is different from an impairment, which the Act defines as any physiological disorder or condition that affects one or more body systems, including digestive. 28 CFR §36.105(b)(1). The 4th Cir. noted that "'[N]ot every impairment will constitute a disability within the meaning of this section,' but it will meet the definition if 'it substantially limits the ability of an individual to perform a major life activity as compared to most people in the general population." Id. § 36.105(d)(1)(v). Eating is a major life activity. Id. § 36.105(c)(1)(i)." J.D. at 10. The court then explained that when deciding if the Celiac disease created a disability, it had to interpret the ADA language "broadly in favor of expansive coverage." Id. Even though J.D. had no symptoms when he avoided gluten, this was immaterial in determining if a disability existed, because the Court was required to look at his condition when he consumed gluten. Id. With the evidence showing that J.D. had serious consequences to his health when he ingested gluten and that he had an unusually small margin for error in his diet, the Court felt that there was a material question of fact as to whether J.D. had a disability within the meaning of the ADA. Thus, consistent with the District Court ruling, the court did not decide that J.D. had proven a disability, but rather, felt it was up to the jury to decide.
The Court then looked at the third element; i.e., whether or not Colonial Williamsburg discriminated against J.D. According to 42 U.S.C. § 12182(b)(2)(A)(ii), discrimination is defined, "in part, as: a failure to make reasonable modifications in policies, practices, or procedures, when such modifications are necessary to afford such goods, services, facilities, privileges, advantages, or accommodations to individuals with disabilities, unless the entity can demonstrate that making such modifications would fundamentally alter the nature of such goods, services, [etc.]." Id. (emphasis in original)
The courts use a three-part test to determine if discrimination occurs. The three parts are: "(1) whether the requested modification is "necessary" for the disabled individual; (2) whether it is "reasonable"; and (3) whether it would "fundamentally alter the nature" of the public accommodation. Id., citing PGA Tour, Inc. v. Martin, 532 U.S. 661, 674 (2001), at 683 n.38.
The Court first looked at whether the modification [allowing him to eat his home-prepared meal] was necessary to provide J.D. with a "like experience" to non-disabled guests. This necessarily requires the court to make an individualized inquiry into the plaintiff's specific circumstances and determine if the proposed accommodation addresses the disability, or if the accommodation creates a condition that extends beyond the person's capacity. In this case, J.D.'s evidence showed that he repeatedly became ill when exposed to gluten from meals prepared at restaurants, even when they were purported to be gluten-fee. While the court did not make an ultimate decision on whether the modification of its rules was necessary, it did find that there was sufficient evidence presented to create a genuine dispute of fact on whether eating out is beyond J.D.'s capacity.
Second, where an accommodation is already in place, a plaintiff may still be entitled to something more if he can show that the accommodation does not account sufficiently for his disability." J.D. at 16. In this case, the restaurant's proposed accommodation was to prepare a gluten-free meal. Given J.D.'s history of illness from prior attempts at gluten-free restaurant meals, it became a question of fact as to whether or not the restaurant's proposed accommodation was sufficient. "Indeed, a jury might well reject J.D.'s evidence about the severity of his gluten intolerance, and thus find that the protocols at [the restaurant] were sufficient to account for his disability. But in our view, J.D. has put forth enough evidence at this stage to raise a genuine dispute of material fact as to whether the proposed accommodation sufficiently accounts for his disability." Id. at 17.
For the next step of its analysis, the 4th Cir. considered whether or not the restaurant's proposed accommodation was reasonable or not. Indeed, "[f]acilities are not required to make any and all possible accommodations that would provide full and equal access to disabled patrons," but "need only make accommodations that are reasonable." Id. at 18. Citations omitted. Here, the court pointed out that the restaurant allowed guests to serve their own food if it is for babies or if they wanted to bring a cake in for large celebrations, provided the restaurant was given advance notice. The fact that J.D. may not have provided advance notice to the restaurant was dismissed as irrelevant to the court, because the lack of notice did not require additional staffing or create an unreasonable hardship in the restaurant's operations. And when looking at the Health Code regulations the restaurant cited for its policy, the 4th Cir. noted that the prohibition on home-prepared foods was designed to prevent restaurants from serving food prepared in private homes. It did not prohibit customers from bringing in outside food. There was no evidence introduced that J.D.'s request would truly impose a safety concern or risk contamination of other foods. The court reasoned that if that were the case, the restaurant would not allow outside foods in other circumstances.
The Court ultimately ruled that decisions of reasonableness of accommodations are highly individualized, fact-specific for each case. As a result, they are decisions best left to a jury, who can judge the credibility of witnesses and weigh the importance of evidence.
Finally, the Court looked to the restaurant's affirmative defense that allowing homemade meals fundamentally changes the restaurant experience. Under this defense, the defendant must prove that the Plaintiff's request would fundamentally alter the nature of the program or services provided by the restaurant. Like the other issues, the court considered, this too was found to be a jury question. A jury "could reasonably find that accommodating the occasional request of someone with severe food sensitivities would not fundamentally alter the Tavern's business model, especially if other family members purchase food or (as happened here) if the meals are already paid for as part of a group rate." Id. at 23.
Impact of Ruling
Given the above, the 4th Cir. reversed the trial court's dismissal and remanded it back to the District Court. The takeaways from the decision are striking.
First, it seems clear that the court is framing ADA cases such as this to be treated similarly to ordinary negligence cases. Those cases are almost always fact-specific and to be determined by a jury. If there is any credible evidence to support a claimant's case, the court is likely to defer ruling to the jury.
Second, it is important to note that the Health Code Regulation relied upon by the restaurant does not expressly state that it is designed to prohibit the serving of food, rather than customers bringing in food. This ruling places restaurants in a difficult position of having to choose between enforcing written regulations and agreeing to proposed individual modifications as necessitated by the ADA. Restaurant staffers are not trained in legal analysis, and it seems untenable that a waiter or manager would have to interpret the intent of a health regulation. Forcing a restaurant to make such interpretation exposes a restaurant to more litigation because the parties cannot know if it is proper to violate the regulations based on its language. Indeed, the Dissent correctly notes that the de facto result of this ruling is that "Restaurants must either allow patrons to consume food prepared outside their premises or must justify their refusal at a costly trial." J.D. at 32. Both the disabled parties and the restaurant industry would be better served if the Health Regulation was written clearly to prohibit serving versus bringing in outside foods, and the restaurant could rely upon the code as written.
Finally, it seems clear that the Courts are taking an expansive view of the ADA's coverage. Rather than draw bright line tests that disabled persons and businesses can plan for, individualized assessments on a case-by-case basis must be made. This is likely to result in inconsistent applications where some modifications are allowed but possibly similar modifications are not allowed. As the dissent in J.D. notes, "[t]he majority's rule means that a patron's demand that he be allowed to eat outside food will sometimes be reasonable and other times not. This puts managers in the middle of a difficult line-drawing exercise: What criteria are they supposed to use in navigating the tension between the ADA's requirements and public health law? Which privately prepared meals must they allow and which may they refuse? The majority wouldn't even require advance notice from customers in J.D.'s position, meaning that managers will have to evaluate the disruption and the safety hazard of a customer's outside meal on the fly, with the specter of litigation hanging overhead." J.D. at 31.
If you have any questions about this ruling, its impact on restaurant operations, or how it may impact your business, the attorneys at KPM LAW are ready for your call.
Read more
Easily one of the best hospitality conferences in the US and Europe. It is carefully designed to foster both networking and the presentation of cutting edge information trends in the hospitality sector. And there's a functional exercise dealing with security, PR, insurance, and legal issues. From LA to the UK, no other hospitality conference I've been to does it like this.
Washington D.C. 2018 Sponsor
The HLC Series 2.0
This is one of the most worthwhile conferences HVS Asset Management – Newport participates in each year. We maintain contact with existing clients and referral sources and meet new ones while absorbing new useful information.
HVS Asset Management
Kirby Payne
This is easily one of the best conferences anyone in the hospitality sector can attend. Presenters demonstrate the most recent case studies and trends regarding legal problems and insurance. Security is also a prevalent subject and much can be learned about this problem area as well.
Houston 2018 Attendee
The HLC Series 2.0