WHAT WE DO
HospitalityLawyer.com® converges legal, safety, and security solutions for the hotel, food and beverage, private club, meeting, event, and corporate travel industries.
We are a worldwide network of attorneys that focus on hospitality, travel and tourism issues; a marketing conduit for suppliers of legal, safety and security solutions to reach hospitality developers and operators in need of those solutions; we mitigate critical incidents, injuries, litigation and liability within the hospitality industry, in the U.S. and abroad by facilitating the creation, collection, and dissemination of legal, safety and security information, products and services.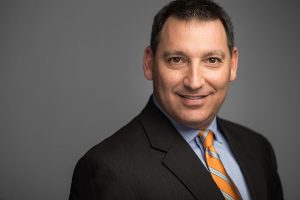 Attorney of the Week
Kalbaugh, Pfund & Messersmith
Brian has been an invaluable member of the  Kalbaugh, Pfund & Messersmith Law team since 1994, his commitment having helped solidify and expand the foundation of KPM LAW's regional defense network. Brian primarily focuses his practice on the defense of Fortune 500 companies that operate under large self-insured retentions. With bar licenses in four jurisdictions, he has built a dedicated team and developed an efficient system that allows him to aggressively defend all matters in a regional practice that covers the entire mid-Atlantic region. As Brian's practice became more focused on Retail and Restaurant litigation, it became evident to him that the Plaintiff's bar was more organized in sharing its resources, and so in 2006 – 2007, Brian co-founded the National Retail and Restaurant Defense Association (NRRDA) to promote the education and communication channels of industry leaders and counsel. Brian was elected to serve two terms as the association's first president. Under Brian's leadership, NRRDA continued to grow. Today, NRRDA boasts over 600 members and is seen as a leader in the Retail and Restaurant sector.

Law Firm of the Week
Hamilton, Miller & Birthisel
Hamilton, Miller & Birthisel was founded by attorneys dedicated to the practice of admiralty and maritime, transportation, personal injury defense, international, hospitality, commercial litigation, medical and professional malpractice defense, property and casualty, premises liability, negligent security, construction, subrogation, insurance coverage and bad faith, insurance fraud, and products liability law. We have an experienced corporate law practice group that negotiates and drafts all manner of business contracts. We also provide ancillary services, including emergency and crisis management, corporate training, and arbitration. Our firm is AV® rated by Martindale-Hubbell®, the highest peer review rating attainable by a law firm. We represent a broad range of industries including major domestic and international insurers, hospitality, construction, admiralty and maritime, transportation, healthcare, product manufacturers and distributors, government, commercial real estate, and retail.


Company of the Week
Ethics Suite
Ethics Suite was created because there is a better way to manage misconduct reporting between employer and employee. With nearly three decades of experience investigating whistleblower and misconduct-related investigations, Juliette Gust and Tricia Fratto developed the first incident reporting system developed to be fully customizable for every industry. When a company offers an incident reporting system, it empowers employees to report fraud, theft, embezzlement, and unethical behavior without fearing retaliation. Since inception, Ethics Suite helps businesses across dozens of industries form a trusted line of communication between management and their employees. Ethics Suites' goal is to provide companies with the tools and know-how to take charge of their organization's commitment to an ethical business environment. Using the Ethics Suite incident reporting system, businesses monitor workplace behavior and make changes before issues become costly or public. When you protect your employees and put your business first, your company flourishes.
While You're Here:
Find lawyers, law firms and companies which focus on hotel, restaurant, and travel law, as well the duty of care owed by businesses to traveling employees in our extensive 
directories
.
Browse our resources for articles and white papers, access training and downloadable forms and solutions to assist in mitigating liability, and check out our groundbreaking conferences for intensive education, exceptional networking, and unequaled crisis management training.
Subscribe to our CONVERGE Blog and Newsletter for valuable insights from hospitality and travel risk management experts. Our blog features exclusive content from our contributors, who collectively represent the full spectrum of hospitality law, risk management and comprehensive duty of care solutions.
The Latest from Converge...
Our CONVERGE BLOG focuses on legal, safety, and security challenges for Hospitality, Travel, Travel Vendors and Corporate Travel Buyers as individuals and businesses.
Our blog features exclusive content from our contributors, who collectively represent the full spectrum of hospitality law, risk management and comprehensive duty of care solutions.
Easily one of the best hospitality conferences in the US and Europe. It is carefully designed to foster both networking and the presentation of cutting edge information trends in the hospitality sector. And there's a functional exercise dealing with security, PR, insurance, and legal issues. From LA to the UK, no other hospitality conference I've been to does it like this.
This is one of the most worthwhile conferences HVS Asset Management – Newport participates in each year. We maintain contact with existing clients and referral sources and meet new ones while absorbing new useful information.
This is easily one of the best conferences anyone in the hospitality sector can attend. Presenters demonstrate the most recent case studies and trends regarding legal problems and insurance. Security is also a prevalent subject and much can be learned about this problem area as well.