WHAT WE DO
HospitalityLawyer.com® converges legal, safety, and security solutions for the hotel, food and beverage, private club, meeting, event, and corporate travel industries.
We are a worldwide network of attorneys that focus on hospitality, travel and tourism issues; a marketing conduit for suppliers of legal, safety and security solutions to reach hospitality developers and operators in need of those solutions; we mitigate critical incidents, injuries, litigation and liability within the hospitality industry, in the U.S. and abroad by facilitating the creation, collection, and dissemination of legal, safety and security information, products and services.
Attorney of the Week
Thomas J. Posey
At Reed Smith, Tom solves labor relations and employment law challenges for clients ranging from startups and small business owners to Fortune 500 companies. He is a labor negotiator, employment litigator and management counselor who helps clients achieve their business and operational goals while navigating the myriad federal and state employment laws that impact them. Tom also represents commercial clients in disputes in other areas of law, with an emphasis on federal and state court litigation matters. Tom serves as chief labor negotiator for hospitality, manufacturing, building trade, automotive and other industry clients in collective bargaining. He represents and counsels employers on grievance arbitrations, unfair labor practice proceedings and responses to union organizing campaigns. Tom also assists hospitality and real estate development companies with labor issues related to the construction, purchase and sale of hotel and restaurant facilities and operations. Tom counsels clients and trains management staff on practical strategies for effective management in unionized environments. He also advises and presents on employment discrimination law, workplace harassment, litigation practice and avoidance, and other human resources and personnel-related topics. Tom also spent six months as the interim Chief Operating Officer and General Counsel of a private sector client during that company's national expansion. Prior to attending law school, Tom spent several years in the child protective services division of a national social service agency.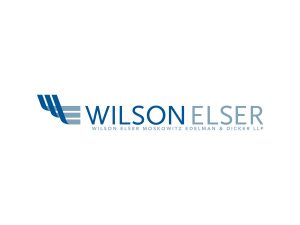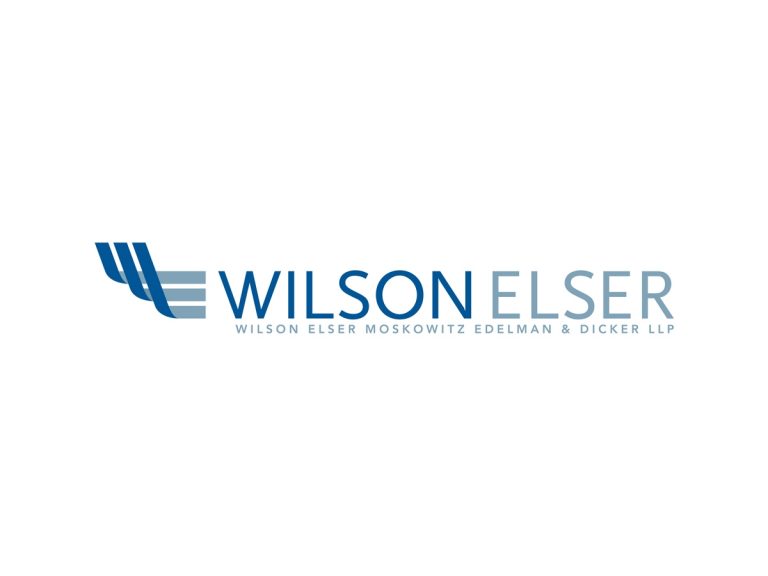 Law Firm of the Week
Wilson Elser
Wilson Elser helps individuals and organizations transcend challenges and realize goals by offering an optimal balance of legal excellence and bottom-line value. More than 800 attorneys strong, our firm serves clients of all sizes, across multiple industries and around the world. Wilson Elser has 37 strategically located offices in the United States and another in London. This depth and scale has made us one of the nation's most influential law firms, ranked in the Am Law 200 and top 53 in the National Law Journal 500. Since our founding in 1978, Wilson Elser has forged a reputation as a formidable player in insurance coverage and defense. Our experience in this tightly regulated, cost-conscious industry has shaped a firm culture of accomplished professionalism and cost efficiency that delivers demonstrable value to clients. Today, Wilson Elser provides clients with full-service, first-class legal services, spanning the spectrum of litigation and related areas. We apply the discipline and diligence of effective litigation to virtually all areas of the law, drawing on a comprehensive roster of legal services to create multidisciplinary teams that give each client matter the best of the firm's collective intelligence and capabilities. Our firm's uncommonly high concentration of seasoned senior litigators gives us an advantage when handling our clients' most challenging and technical cases. More broadly, many of our attorneys have specialized degrees in business, engineering, medicine and accounting, as well as extensive on-the-ground professional experience, which translate into client solutions that work in the real world. By combining our attorneys' deep experience with the vast resources and technical capacity of a large and highly respected firm, Wilson Elser consistently provides our clients with sound, uncompromising legal representation.


Company of the Week
Ethics Suite
Identify, investigate and resolve alleged wrongdoing at your organization in a simple, affordable, private and confidential manner. Ethics Suite provides a comprehensive platform for the anonymous reporting and tracking of workplace misconduct, fraud, or theft designed for industry-wide reporting. Clearly independent, simple, and portable. According to fraud experts, the typical organization loses 4-5% of annual revenues to fraud, and the average loss for 4 out of 5 small businesses that are victims of embezzlement is more than $800,000. Furthermore, in 2017 alone there were 540,000 calls made to the EEOC toll-free number resulting in millions of dollars in fines. Employee tipoffs continue to be the most common method for fraud detection. With affordable subscriptions for businesses of any size, Ethics Suite offers the first confidential, independent, and anonymous method designed for any employee to report to their employer any conduct that may be unethical, illegal, or in violation of workplace policies or professional conduct standards. These reports are accepted confidentially and shared with the business owner or their designated representative. We believe this is the most effective way for an organization to remain informed about conduct that may impact its business, and to resolve them internally before they spiral into larger, costly or public problems. We also provide a back-office system (MyEthicsSuite) to our subscribers that allows them to track each report and actions taken in response. Demonstrate to your team that you are committed to providing a workplace that operates with the highest ethical standards, and stay informed about important issues will help you resolve them internally before they spiral into larger, costly, or public problems.
While You're Here:
Find lawyers, law firms and companies which focus on hotel, restaurant, and travel law, as well the duty of care owed by businesses to traveling employees in our extensive 
directories
.
Browse our resources for articles and white papers, access training and downloadable forms and solutions to assist in mitigating liability, and check out our groundbreaking conferences for intensive education, exceptional networking, and unequaled crisis management training.
Subscribe to our CONVERGE Blog and Newsletter for valuable insights from hospitality and travel risk management experts. Our blog features exclusive content from our contributors, who collectively represent the full spectrum of hospitality law, risk management and comprehensive duty of care solutions.
The Latest from Converge...
Our CONVERGE BLOG focuses on legal, safety, and security challenges for Hospitality, Travel, Travel Vendors and Corporate Travel Buyers as individuals and businesses.
Our blog features exclusive content from our contributors, who collectively represent the full spectrum of hospitality law, risk management and comprehensive duty of care solutions.
Easily one of the best hospitality conferences in the US and Europe. It is carefully designed to foster both networking and the presentation of cutting edge information trends in the hospitality sector. And there's a functional exercise dealing with security, PR, insurance, and legal issues. From LA to the UK, no other hospitality conference I've been to does it like this.
This is one of the most worthwhile conferences HVS Asset Management – Newport participates in each year. We maintain contact with existing clients and referral sources and meet new ones while absorbing new useful information.
This is easily one of the best conferences anyone in the hospitality sector can attend. Presenters demonstrate the most recent case studies and trends regarding legal problems and insurance. Security is also a prevalent subject and much can be learned about this problem area as well.