WHAT WE DO
HospitalityLawyer.com® converges legal, safety, and security solutions for the hotel, food and beverage, private club, meeting, event, and corporate travel industries.
We are a worldwide network of attorneys that focus on hospitality, travel and tourism issues; a marketing conduit for suppliers of legal, safety and security solutions to reach hospitality developers and operators in need of those solutions; we mitigate critical incidents, injuries, litigation and liability within the hospitality industry, in the U.S. and abroad by facilitating the creation, collection, and dissemination of legal, safety and security information, products and services.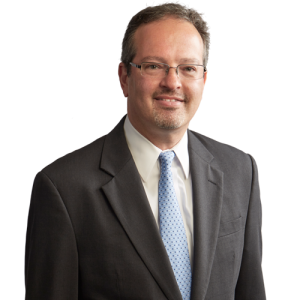 Attorney of the Week
Sandy Garfinkel
Sandy Garfinkel is a business litigator who serves as the chair of Eckert Seamans Cherin & Mellott's Data Security & Privacy Group. As a nationally regarded authority on data security and privacy matters, Sandy is regularly published and speaks at numerous industry conferences on preparing for and responding to data breaches. In addition to his data breach response practice, Sandy works closely with Eckert Seamans Cherin & Mellott's business clients concerning all aspects of the General Data Protection Regulation (GDPR) compliance and enforcement. He works with clients on data security and privacy matters across a variety of industries and sectors, including hospitality, consumer products, insurance, education, health care, manufacturing, and telecommunications. Businesses struggle to stay ahead of the increasing threats to sensitive data and the emerging regulatory requirements, which is why Sandy counsels his clients on laws relating to the collection, use, and protection of personal information as well as mitigating risks and reducing exposure to investigations and litigation arising from the loss, theft, or exposure of personal data.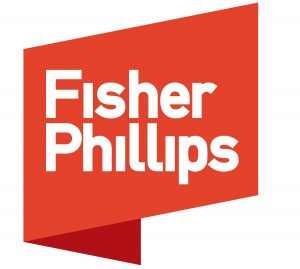 Law Firm of the Week
Fisher Phillips
Fisher Phillips is committed to providing the highest level of client service, no matter how complex the matter we handle. This means: You can be confident that we understand your business and industry. We know that context is important. We take the time to learn the business environment in which you operate so that the advice we provide fits your needs. You will receive a solution to your legal problem that meets your business objective. In every matter we handle we seek at the outset to identify your primary business objective and then find and implement a solution to meet that objective. You are the focus of our near-fanatical responsiveness. We recognize that we are in the client service business. We know that many labor and employment problems arise without much prior warning and require an immediate response, so we are highly accessible for you. We return calls and emails quickly, and we are available around the clock if necessary. You can be assured that your time is respected. We know you are busy and must manage many challenges simultaneously, so we do our best to avoid last-minute surprises. We meet deadlines, and we communicate with you efficiently and in plain English.


Company of the Week
Ethics Suite
Ethics Suite will provide a safe, secure, simple and anonymous communication channel between you and your employees to help you protect your hard-earned reputation and assets. Demonstrate to your team that you are committed to providing a workplace that operates with the highest ethical standards. Staying informed about important issues will help you resolve them internally before they spiral into larger, costly, or public problems. We are the first and only workplace misconduct, theft, and fraud reporting platform developed for industry-wide reporting, independent in fact and in appearance. No branded landing pages, no letters from the CEO. Employees are often deterred from reporting their concerns directly to supervisors or company representatives because they fear retaliation. Employees can rest assured our sites are not operated or influenced by their employer.
While You're Here:
Find lawyers, law firms and companies which focus on hotel, restaurant, and travel law, as well the duty of care owed by businesses to traveling employees in our extensive 
directories
.
Browse our resources for articles and white papers, access training and downloadable forms and solutions to assist in mitigating liability, and check out our groundbreaking conferences for intensive education, exceptional networking, and unequaled crisis management training.
Subscribe to our CONVERGE Blog and Newsletter for valuable insights from hospitality and travel risk management experts. Our blog features exclusive content from our contributors, who collectively represent the full spectrum of hospitality law, risk management and comprehensive duty of care solutions.
The Latest from Converge...
Our CONVERGE BLOG focuses on legal, safety, and security challenges for Hospitality, Travel, Travel Vendors and Corporate Travel Buyers as individuals and businesses.
Our blog features exclusive content from our contributors, who collectively represent the full spectrum of hospitality law, risk management and comprehensive duty of care solutions.
Easily one of the best hospitality conferences in the US and Europe. It is carefully designed to foster both networking and the presentation of cutting edge information trends in the hospitality sector. And there's a functional exercise dealing with security, PR, insurance, and legal issues. From LA to the UK, no other hospitality conference I've been to does it like this.
This is one of the most worthwhile conferences HVS Asset Management – Newport participates in each year. We maintain contact with existing clients and referral sources and meet new ones while absorbing new useful information.
This is easily one of the best conferences anyone in the hospitality sector can attend. Presenters demonstrate the most recent case studies and trends regarding legal problems and insurance. Security is also a prevalent subject and much can be learned about this problem area as well.